Rex Ryan excited about Bills' group of RBs for 2016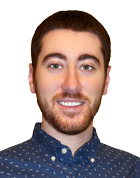 When the Buffalo Bills traded for LeSean McCoy last year, their rushing attack was expected to take the next step. He's a dynamic back that can change an offense, and given Rex Ryan's run-first mentality, it appeared to be a perfect match.
And it was.
The Bills led the league in rushing, racking up 152 yards per game on the ground. The group was led by McCoy, but he wasn't the only key contributor. Injuries forced several backs into bigger roles, with those being Karlos Williams and Mike Gillislee. Add in Tyrod Taylor's running ability at quarterback and the Bills are loaded once again for 2016.
Needless to say, Ryan is excited about the group, and sounds about ready to lock in the top three backs for next season.
Via BuffaloBills.com:
"I think that was one of the main reasons we led the league in rushing," Ryan said. "It was the talent that we had a running back. We draft Karlos Williams in the fifth round, we pick up Mike Gillislee, 'Touchdown Mike' as a free agent. Then you add a Greg Roman system with tremendous coaches that we have and it just works."
The 2015 season wasn't what the Bills had hoped it would be after winning nine games in 2014, but there were certainly positives to build upon in the offseason. The running game is one of those things.
"You look at these guys. Going into it look at what we've been able to do running the football. The plan coming in I think we've run the ball the way we expected to or even exceeded what we wanted to," Ryan said. "We're not where we want to be as a football team yet. When you look at the positives this is a real positive thing. That we were able to lead the league in rushing and rushing average with a stable of backs we feel really good about moving forward. We're in pretty good shape with the backs that we have."
Obviously, Ryan was impressed with McCoy's talent and elusiveness, but Williams also caught his attention. In fact, he went as far as to say the Bills would've drafted him even earlier than the fifth round had they known just how great of a running back he is.
"If we knew he was going to be this good we would've taken higher than the fifth round," Ryan said. "But we knew he had size, speed and he was tough. He was a great special teams player at Florida State. I mean tremendous. We knew he had the size and the measurables and all that. We knew he was tough and loved to play the game. Passionate and all that. Did we realize what we had? I think in training camp, that was when we said, 'Oooh this kid has some special qualities.' In the scrimmages and all the stuff we did you could see that we really had something."
"You put him in there and this kid is amazing. Once he gets out in the clear… he's housed a couple of them," Ryan said. "The kid just does a tremendous job for us. You've really got to tip your hat to him. Even in protections, all the stuff you've got to learn as a back he's done it."