Reggie Bush needs 3 rushing yards to avoid embarrassing NFL record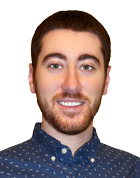 UPDATE: Bush didn't get those three yards.
Original story follows:
Reggie Bush figured to play a fairly large role in Buffalo when he signed with the Bills this season. They're a run-heavy team that saw LeSean McCoy battle injuries and Karlos Williams get cut, so it seemed like a safe assumption that he'd have a decent year.
Well, with one game remaining, he's had anything but that. In fact, he's closing in on the worst season ever by an NFL running back. As Jeff Duncan of The Times-Picayune points out, Bush will become the first running back ever to finish a season with negative rushing yards on 10-plus attempts if he can't muster up 3 yards on Sunday.
If Reggie Bush fails to rush for 3 yards vs. NYJ, he'll become 1st NFL RB to finish a season with negative rushing yardage with 10+ carries.

— Jeff Duncan (@JeffDuncan_) December 27, 2016
The previous low by a running back with at least 10 rushes is 4 yards, which was done by Charlie Smith in 1971. Clarence Davis also had 4 yards on 14 carries in 1978, though he only played two games.
Bush had minus-8 yards in the Bills' loss on Saturday, which put him in the red numbers. The last time he had a positive rushing total in a game was Week 14 when he had 4 yards. He's had three games with negative yardage this season and just five with a positive total. And strangely enough, he has a rushing touchdown despite his minus-3 yards on the year.