Bills players admit they 'came out too fired up' vs. Patriots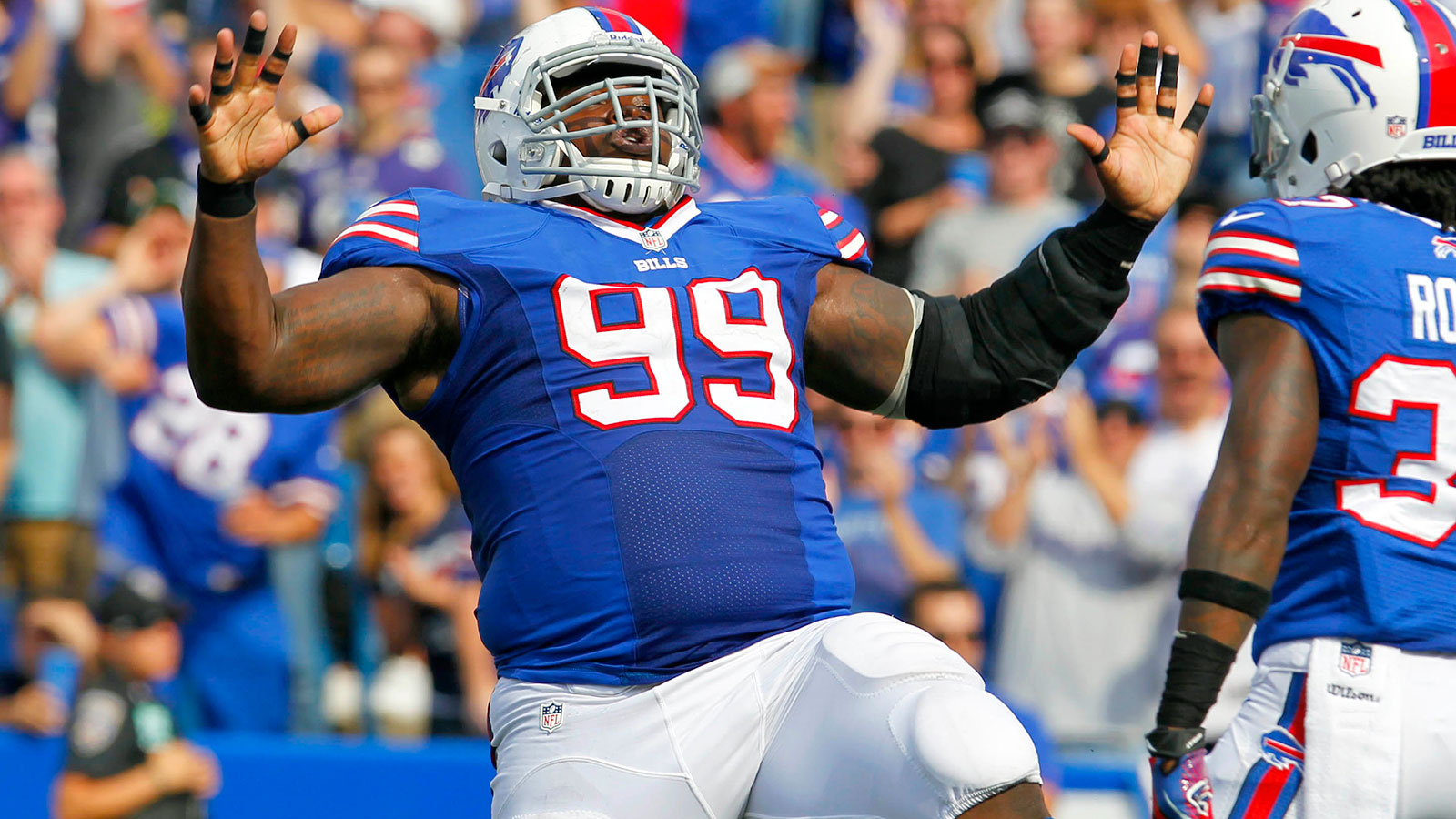 The Buffalo Bills were all sorts of excited for their matchup against the New England Patriots in Week 2, and it showed. They committed 14 penalties as a team, totaling 140 yards. Even more crushing, those penalties stalled drives and put the offense in long-yardage situations on third down.
After their loss and sloppy play, several Bills players admitted that they came out with too much emotion.
"We came out too fired up, I believe, and that's what caused the penalties," Nigel Bradham said via the team's official website. "We had way too many penalties. We had 14-penalties and we lost by eight points. We were giving them field position early in the game. They scored a quick 21 and that was pretty much from the plus-50, with one of the best quarterbacks in the league. Even in that situation, it's going to make it hard on you."
Sammy Watkins also said the team has to manage its emotion and cut down on the penalties.
"Certain guys and penalties were getting called, certain guys don't like it and I'm pretty sure the fans didn't like it either, and the fans were getting involved and the players were getting involved," Watkins said. "I think that's one thing that we've got to manage, our emotion and passion for the game. We've got to let the refs do their job and keep playing."
The Bills' defense never looked comfortable against Tom Brady and the Patriots as they surrendered 466 yards through the air. The defense was definitely fired up but was also unable to get pressure on Brady. It's one thing to play fired up and slow the opponent. It's another to come out with high emotion and fail to stop the opposing quarterback.
The Bills will have to tame those emotions next week against the Miami Dolphins on the road.
(h/t Buffalo Bills)
MORE NEWS:
Want stories delivered to you? Sign up for our NFL newsletters.