Buffalo Bills' high-priced defense not paying off just yet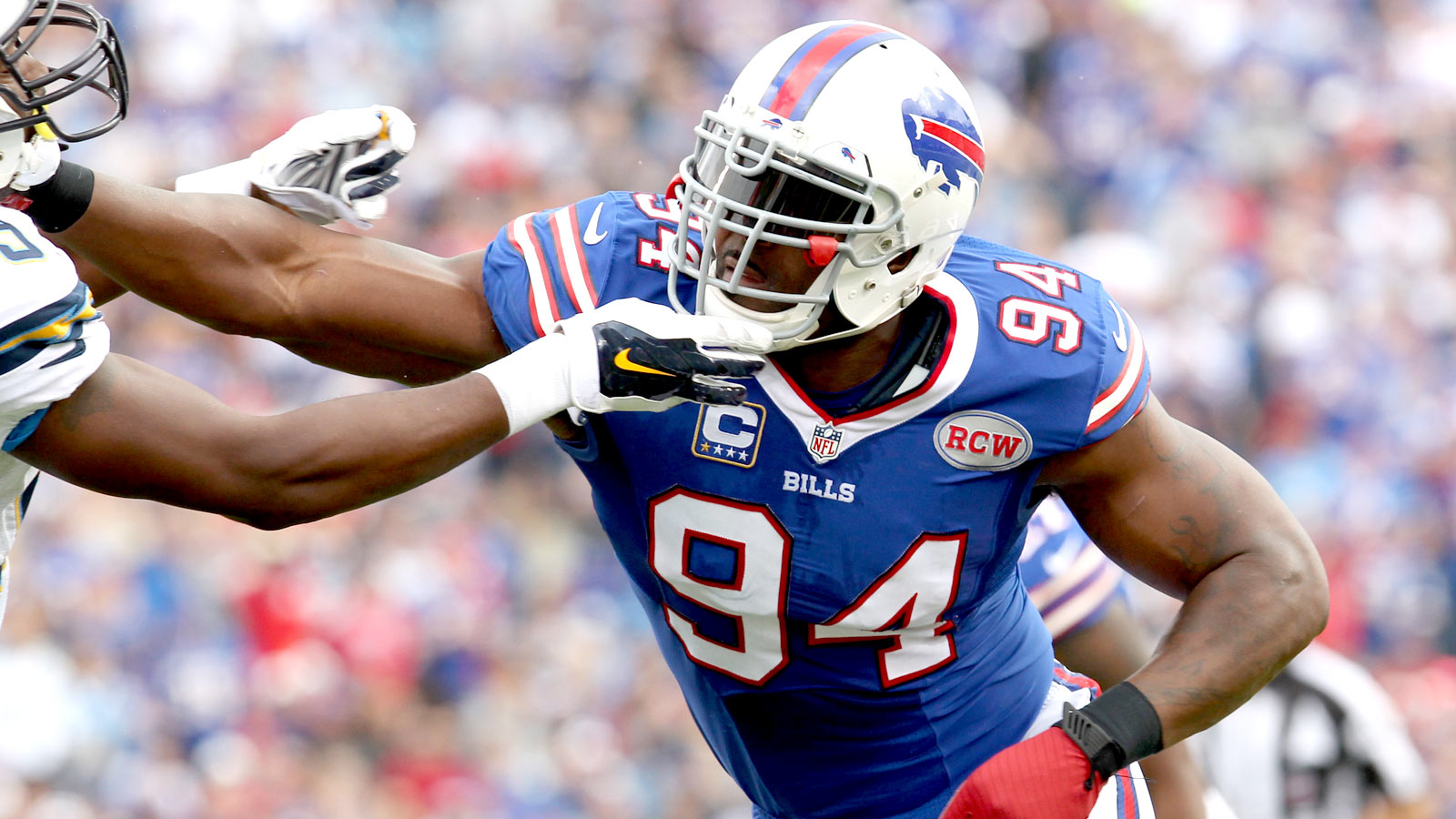 ORCHARD PARK, N.Y. (AP) Coach Rex Ryan insists it's premature to start judging the Buffalo Bills' high-priced defense on a few inconsistent performances a month into the season.
Get back to him at the end of the season, and see how the numbers stack up.
"I've been in this game a long time," said Ryan, the first-year Bills coach who has had a hand in some of the NFL's top-ranked units. "And I know where it's going to end up."
And yet even the ever-confident Ryan had to couch his assessment on Wednesday by adding: "But it's just we're not there yet."
Not even close.
The "No. 1 or bust" expectations Bills defensive players openly boasted having in early September have yet to materialize for a team that's stumbled off to a 2-2 start in preparing to play at Tennessee (1-2) on Sunday.
Buffalo ranks 22nd overall in yards allowed, though much of that came as a result of Tom Brady burning the Bills for a franchise-worst 466 yards passing in New England's 40-32 win in Week 2.
More troubling is how a veteran-laden defense that features two $100 million players – defensive linemen Marcell Dareus and Mario Williams – has sagged because of poor on-field communication, a lack of discipline and poor tackling.
All three issues were prevalent in a 24-10 loss to the Giants on Sunday. The Bills were flagged 17 times for 135 yards and allowed New York running back Rashad Jennings to break three tackles and seal the win with a 51-yard touchdown catch and run.
Though Ryan was disturbed by the missed tackles, he pinned the blame on poor communication, saying his defenders weren't lined up correctly.
"Mistakes are down from what they were," Ryan said. "But we're still making too many for us to be where we want to be, and that would be an elite defense."
Mistakes aren't what was expected from a unit that has a defensive front that returns three Pro Bowl selections and having difficulty generating much pressure on opposing quarterbacks.
After combining for an NFL-leading 111 sacks over the past two seasons, Buffalo has managed just seven so far this season.
A big reason for the drop-off in production is because both Brady and Giants quarterback Eli Manning neutralized Buffalo's pass rush with a series of quick and short passes in which they released the ball within 2 seconds of it being snapped.
"Listen, outside of the guy having a heart attack, I can't run 10 yards in 1.7 seconds with nobody in front of me," defensive tackle Kyle Williams said.
It's a strategy Williams expects other teams to copy.
"You kind of hope those are the only two guys who can operate that efficiently and quickly," Williams said. "But it's on tape. You can't run from it. … You're going to go continue to get teams' best shots at duplicating that until we do something to stop it."
It's not all been negative for the defense.
In their past three games, the Bills have allowed opponents to convert just 10 of 38 third-down opportunities. Against the Giants, the Bills forced eight punts – matching last season's season high.
Their run defense is allowing an average of 76 yards and has allowed one TD rushing. And the Bills are tied for third with six interceptions, including two by cornerback Ronald Darby, who was the NFL's rookie of the month for September.
The Bills are confident their performance will improve.
"I think you're frustrated because you feel like we could have been better," Williams said. "I don't think we're going to shy away from our expectations. We're four games into the season. And I think we're going to continue to evolve."
NOTES: Ryan says he expects S Aaron Williams to return after missing two games with a neck injury. … Starting RG John Miller has a chance to return after missing one game with a groin injury. … S Bacarri Rambo is not expected to play after hurting his quadriceps last weekend.
—
AP NFL website: www.pro32.ap.org and www.twitter.com/AP-NFL