Buffalo Bills fire offensive coordinator Greg Roman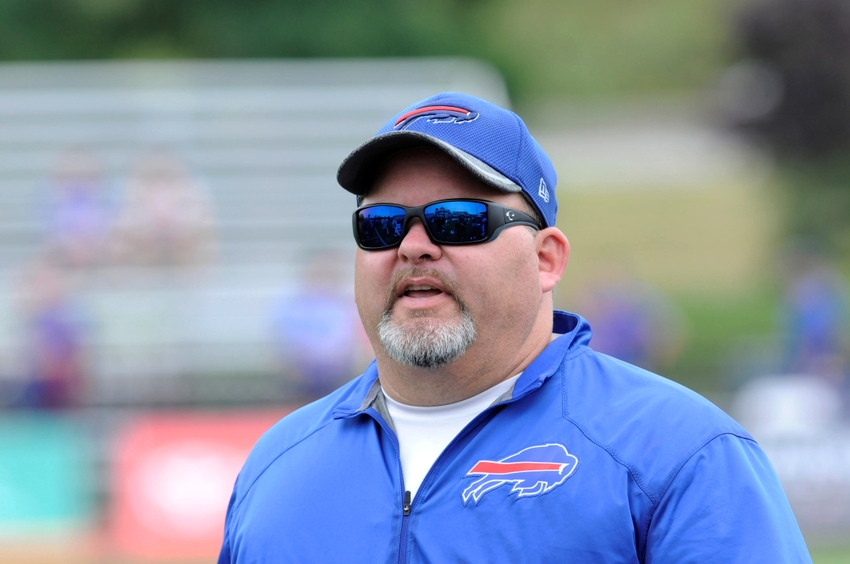 After losing to the New York Jets on Thursday night, 37-31, the Buffalo Bills have fired offensive coordinator Greg Roman and promoted Anthony Lynn.
The Buffalo Bills are the first team in the NFL to begin the season in an 0-2 hole. Buffalo lost Week 1 on the road to the Baltimore Ravens, 13-7. On Thursday Night Football, the Bills dropped their home opener to the AFC East rival New York Jets, 37-31.
Changes certainly felt like they were on the horizon for this dysfunctional 2016 football team. The first shakeup in Western New York came down on Friday afternoon in the form of a canning.
According to ESPN's Adam Schefter, the "Bills fired [offensive coordinator] Greg Roman and promoted [assistant head coach] Anthony Lynn to new [offensive coordinator]." Lynn was also the Bills' running backs coach before the Roman firing.
So to recap: Bills fired OC Greg Roman and promoted asst HC Anthony Lynn to new OC, per league sources.

— Adam Schefter (@AdamSchefter) September 16, 2016
This is another sign that the Bills organization doesn't know what its doing. Roman seems to have been the scapegoat in the early part of the season, but firing him before Week 3 is just insane for a few reasons. First off, He was the highest paid offensive coordinator in the NFL.
Roman also stems from the Jim Harbaugh coaching tree. He served under Harbaugh at Stanford University and with the San Francisco 49ers. The quarterbacks he's worked with included Andrew Luck, Alex Smith, Colin Kaepernick, and Tyrod Taylor. All four signal caller have had their best success with Roman on their coaching staff.
Buffalo head coach Rex Ryan notoriously doesn't care about anything but defense. The same can be said for his identical twin brother defensive coordinator Rob Ryan.
The Pegula Family paid Taylor handsomely this offseason with franchise quarterback money. Buffalo put up 31 points on a great Jets defense, so why are the Bills canning Roman this soon?
It may be more of a poor working relationship with the Ryan Brothers because it hasn't been the Bills offense that has the team in an 0-2 hole. This season is gearing up to be a disaster in Western New York for the Bills.
This article originally appeared on