Former Bills LB explains why he retired from the NFL at 23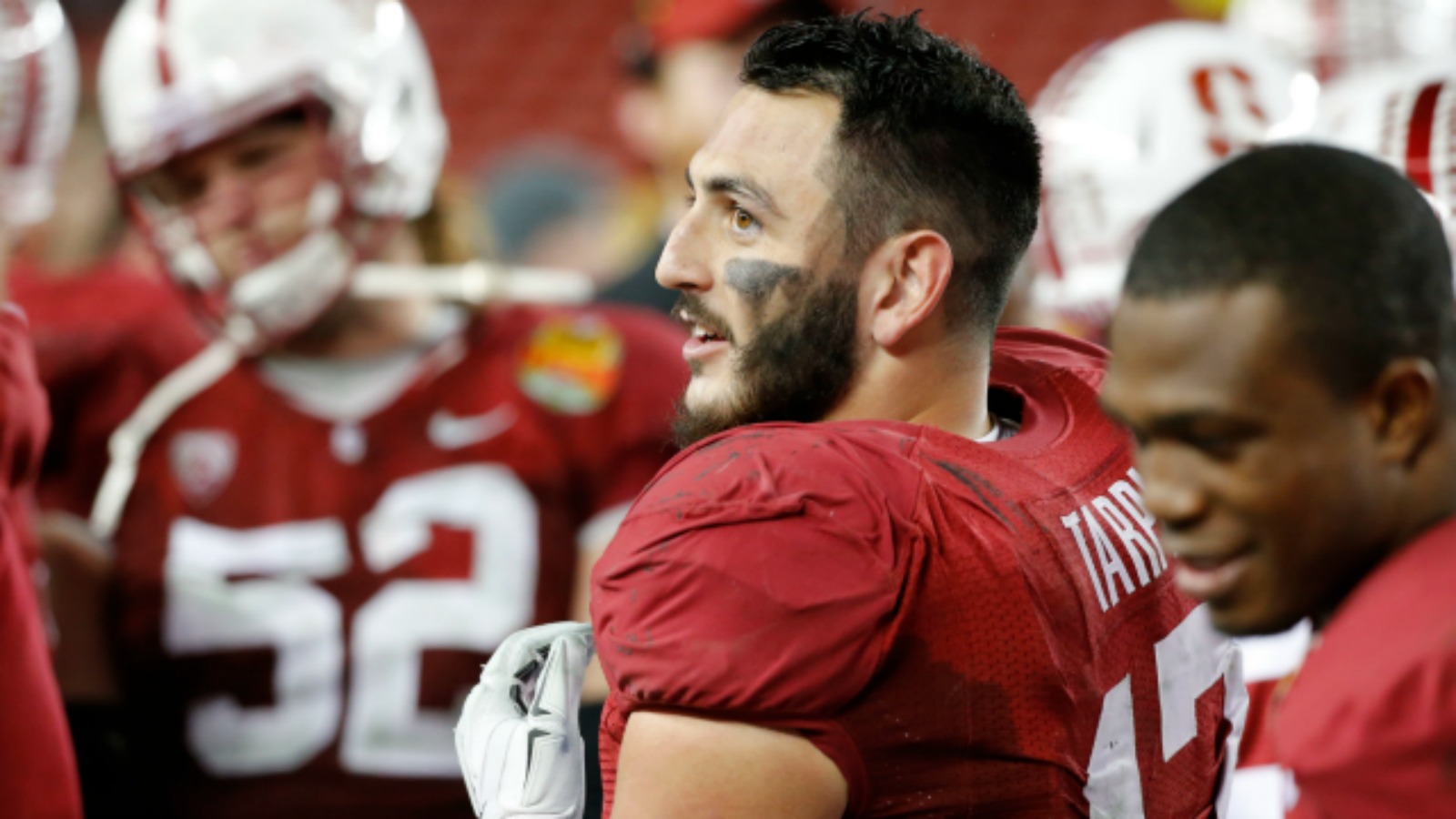 Former Stanford Cardinals star A.J. Tarpley went undrafted in 2015, but made the Bills' 53-man roster and played in 14 games, making two interceptions as a rookie. After just one season, Tarpley retired from football at the age of 23 last week, citing his history of concussions. Tarpley suffered two concussions in his first year with the Bills, and in an essay for MMQB opened up on the hardest decision he's ever had to make.
After suffering concussions in high school and college, Tarpley wrote that he hid a concussion from the Bills in training camp in fear of missing time and being cut from the team.
Via MMQB:
A few months later during the Bills' trip to London, and after staying on the field to help Buffalo mount a goal-line stand, lost feeling in his right arm and shoulder and had trouble seeing. Doctors told Tarpley he was at risk of suffering repeated concussions, and after the Bills' season ended started contemplating his future. Tarpley writes that though he still loves the game, he's at peace with his decision to make his life after football a priority.