Buddy Ryan, architect of the 1985 Bears defense, has died at age 82
Ryan was a longtime NFL assistant coach before his work with the Super Bowl champion 1985 Chicago Bears – regarded as the most fearsome defense in NFL history – propelled him to a head coaching job with the Philadelphia Eagles in 1986.
He posted a 43-35 record with the Eagles from 1986-90 and went 12-20 with the Cardinals from 1994-95, but he'll forever be remembered for being carried off the field as though he were a head coach following the Bears' dominant win against the Patriots in Super Bowl XX.
Ryan's 46 defense put a premium on rushing the passer, and his 1985 unit led the NFL in nearly every meaningful category. Mike Ditka was Chicago's head coach starting in 1982, but Ryan worked as the Bears' defensive coordinator starting in 1978. Ditka and Ryan each had a feisty personality that the team took on and used to bludgeon opponents, and both men got a ride off the Superdome turf following their signature win.
Ryan created another fierce defense – led by Hall of Famer Reggie White in his prime – with the Eagles, but he took them only as far as one game into the playoffs in three straight seasons before the team moved on following the 1990 season. His 1994 and 1995 seasons with the Cardinals did not produce a playoff berth.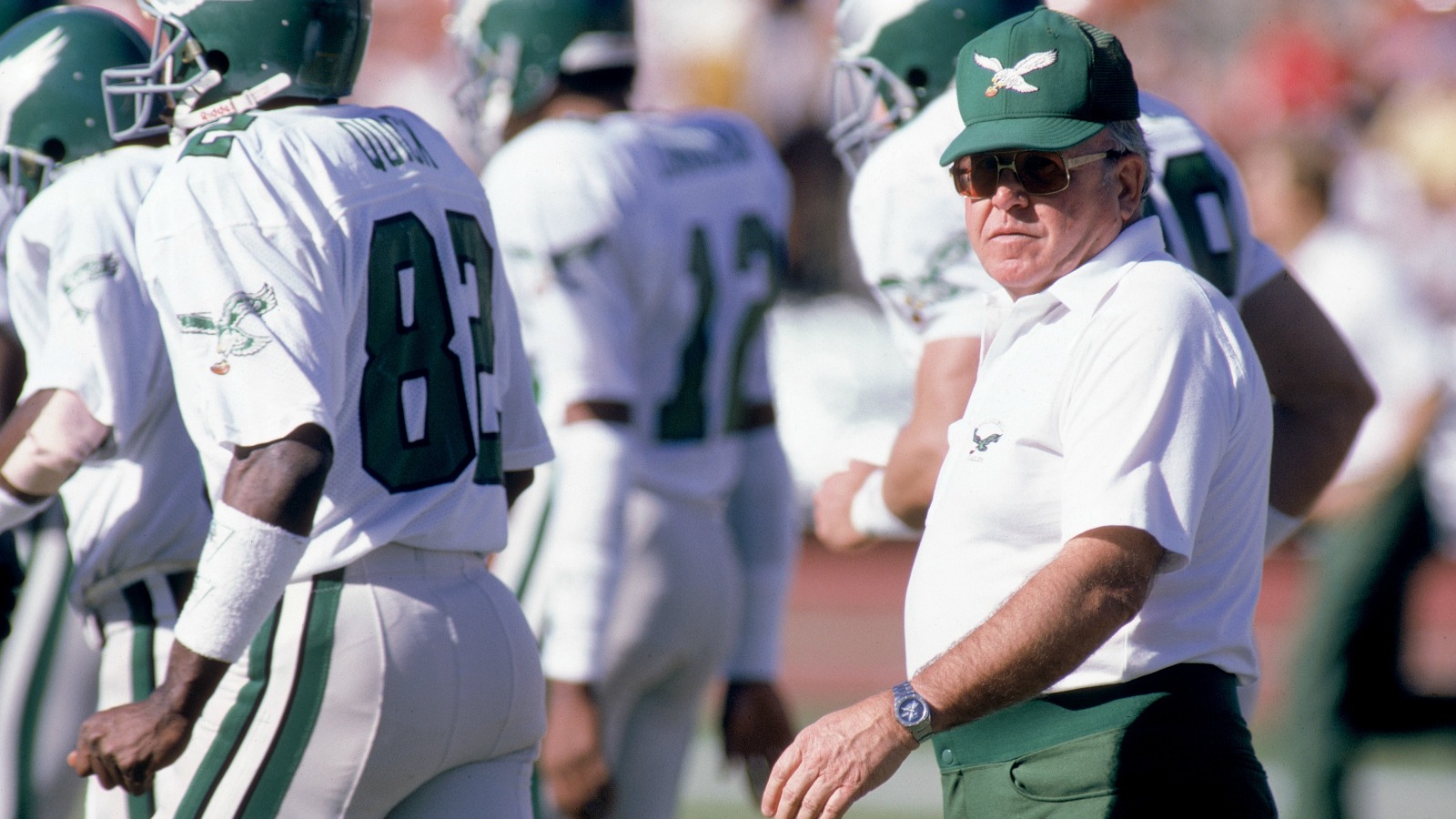 Two of Ryan's sons, Rex and Rob, are also defensive-minded NFL coaches who teach many of the principles espoused by their father. Rex is the Buffalo Bills' head coach, and he recently hired Rob to be a member of his staff after Rob was fired as defensive coordinator of the New Orleans Saints.
In 2015, Buddy Ryan — in somewhat failing health and softened by age — wrote a letter to the players on his 1985 Bears defense. He was beloved by a group led by Hall of Fame linebacker Mike Singletary, and Ryan and the letter were featured on an ESPN "30 for 30" documentary on that team. Even he regarded his time in Chicago as his finest work.
In 1981, Bears players wrote a letter to keep Buddy Ryan.

In 2015, it was Ryan writing the letter to his players. pic.twitter.com/krIuIu9Sy3

— ESPN Films 30 for 30 (@30for30) June 28, 2016