Bud Light Offering Free Super Bowl Tickets for Life in New Promotion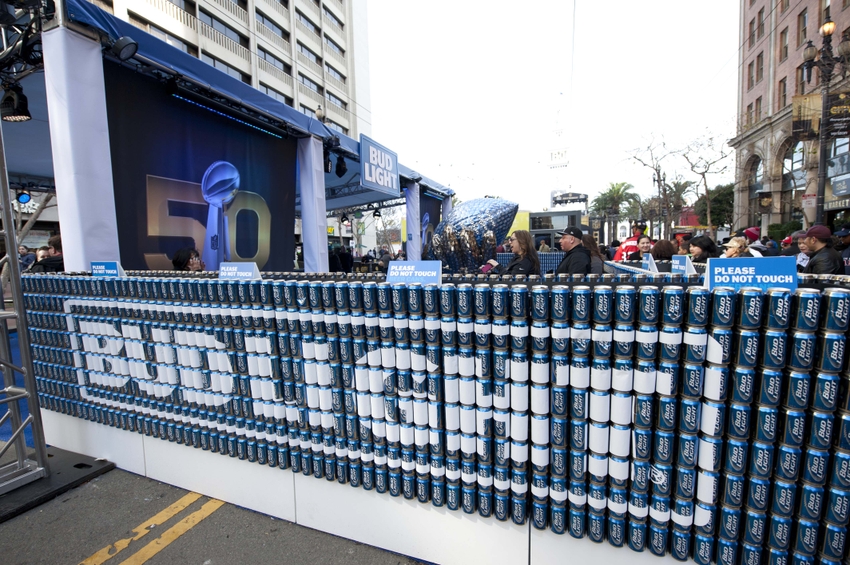 Bud Light is going full NFL Willy Wonka in offering free Super Bowl tickets for life to anyone who finds a gold can.
For some NFL fans, just going to the Super Bowl once in their lifetime would be a dream come true. Even in the enormous stadiums, the price-gouging and even face-values of tickets to the Big Game are astronomical. So simply getting the chance to attend just once would be great. But what if you were able to go to the Super Bowl every single year for the rest of your life?
That's the opportunity that Bud Light is offering with their latest promotion. And yes, Anheuser-Busch seems to have become the NFL's version of Willy Wonka with this one.
The St. Louis-based macro brewery announced their "Strike Gold" promotion on Tuesday that offers NFL fans the chance of a lifetime, per the St. Louis Dispatch. For any customer that finds a gold 12-ounce can between Nov. 28 and Jan. 13, they will be entered for a chance to win Super Bowl tickets for the rest of their life (or at least for the next 51 years).
Clearly that top prize for this promotion is absolute insanity. For football fans, that's something that you only dream about—and even think it's crazy then. Although, the odds of winning that grand prize seem to be relatively slim.
For starters, Anheuser-Busch is only releasing 37,000 cans into circulation. From the cans that are found and then entering to win via BudLight.com or by posting a photo social media with the gold can using hashtags #SBTix4Life and #Sweeps. However, if you don't win the top prize, there are still other high-quality things to win.
As the official beer sponsor of the NFL, Bud Light says they will have weekly drawings throughout the promotion. In those drawings, six people will win season tickets for their favorite team. Finally, the winner of the Super Bowl tickets for life will be announced at a to-be-determined date in January.
So if you don't drink Bud Light or aren't a fan, but you love the NFL, you might want to switch up your beer of choice over the next 1.5 months. It could pay off if you find one of those gold cans.
More from NFL Spin Zone
This article originally appeared on