Bud Light is giving fans chance to win Super Bowl tickets for life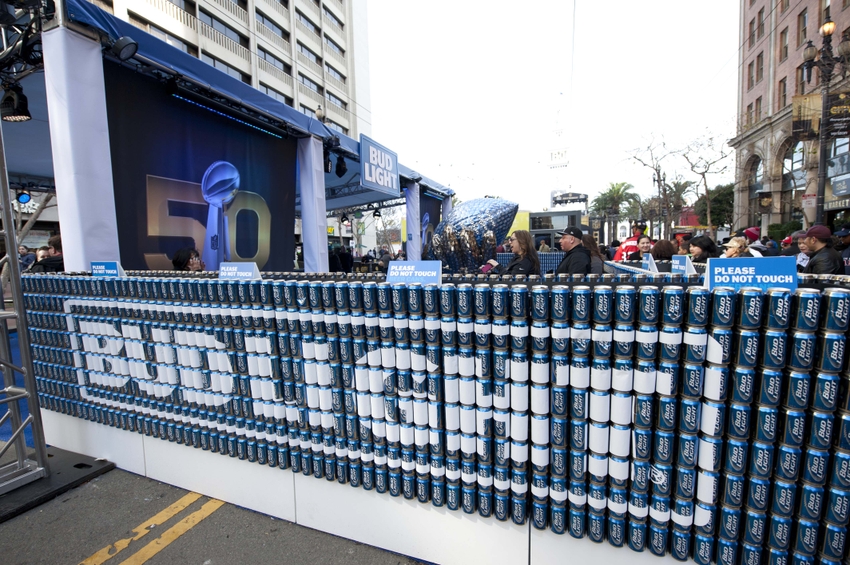 The newest Bud Light promotion has arrived, and it is going to give football fans the chance of a lifetime.
Anheuser-Busch is the NFL's official beer sponsor, and the company is giving football fans a once in a lifetime chance. It was announced this week that Bud Light will have "Strike Gold" Super Bowl-themed packaging. Anyone that finds a gold can has the chance to win Super Bowl tickets for life, up to 51 years.
This is a limited time offer that will begin on November 28 and end on January 13. There will be 37,000 gold cans produced during this time. Customers must enter to be able to win prizes once they find a special gold can. Fans can post pictures on social media with the can to enter. They must hashtag #SBTix4Life and #Sweeps. Another option is to visit BudLight.com.
So, what does this mean for fans of Bud Light? You now have a great opportunity thanks to the beer you love. If you do not drink Bud Light, I suggest you do from the end of November to mid-January. Super Bowl tickets for life gives one lucky fan a lot of options. They can go to whatever game they want or have the chance to sell the tickets and make some money.
This is a great opportunity and promotion for Anheuser-Busch and Bud Light. Last year, there was a lot of hype and build up for Super Bowl 50, and it seems that this is the main promotion for Super Bowl 51.
Anheuser-Busch will select six winners weekly who will win a pair of season tickets to their favorite team. The Super Bowl tickets for life prize will be announced in January once the promotion is over.
This article originally appeared on