Report: Bucs sign Donovan Smith, one rookie left to put pen to paper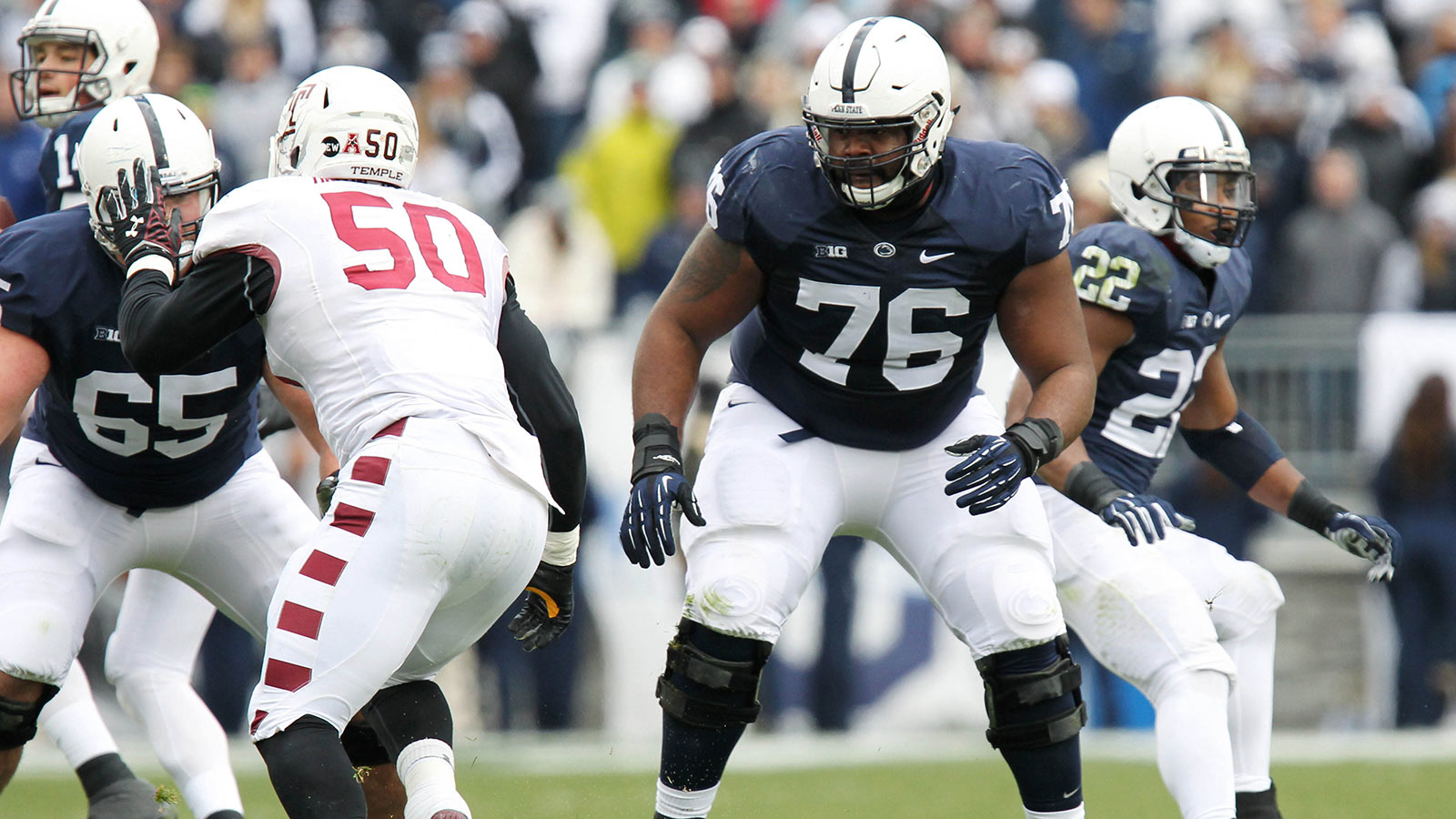 It's been a pretty easy go for the Tampa Bay Buccaneers as they've tried to sign their full draft class, as they've officially inked offensive lineman Donovan Smith, according to Roy Cummings of The Tampa Tribune.
"The Bucs reduced the number of unsigned draftees to one on Monday when they signed Penn State tackle Donovan Smith, the first of two players selected by Tampa Bay in the second round."
"The only remaining unsigned players is fellow second-round draft pick Ali Marpet, a guard out of Division III Hobart college who was selected 61st overall, the highest ever for a Division III draftee." explained Cummings.
The Bucs are purely focused on football at this point, and it's probably a pretty safe assumption that a deal with Marpet will be struck sooner than later.
(h/t The Tampa Tribune)
Photo Credit: Matthew O'Haren-USA TODAY Sports