Bucs second-rounder Roberto Aguayo avoided his hecklers by not kicking in practice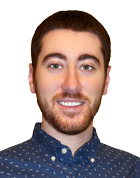 By now, you've probably heard that Tampa Bay Buccaneers rookie kicker Roberto Aguayo has had a rough go of it in training camp and the preseason. The second-round pick, who's certainly under a microscope for being drafted so high, has missed three kicks in the preseason, one of which was an extra point.
In practice, he hasn't been any better. On Tuesday, Aguayo had booted one into the back of his offensive line. He made 3 of 6 kicks on the day, which led some fans to heckle and boo him.
The rookie was able to steer clear of angry Bucs fans Wednesday, though. That's because he didn't attempt a single kick during the portion of practice open to the public, which is unusual.
This is particularly interesting because it's the final practice of camp that fans are allowed to attend. After Wednesday, all of them are closed to the public.
Aguayo is obviously battling some mental blocks when kicking right now, which could be a serious issue for a young kicker with a great deal of pressure as a second-round pick.
Fortunately, he has two more preseason games to work out the kinks. And he'll get to do so in front of the home crowd for both games.