Buck Allen blocks Steelers punt for points (Video)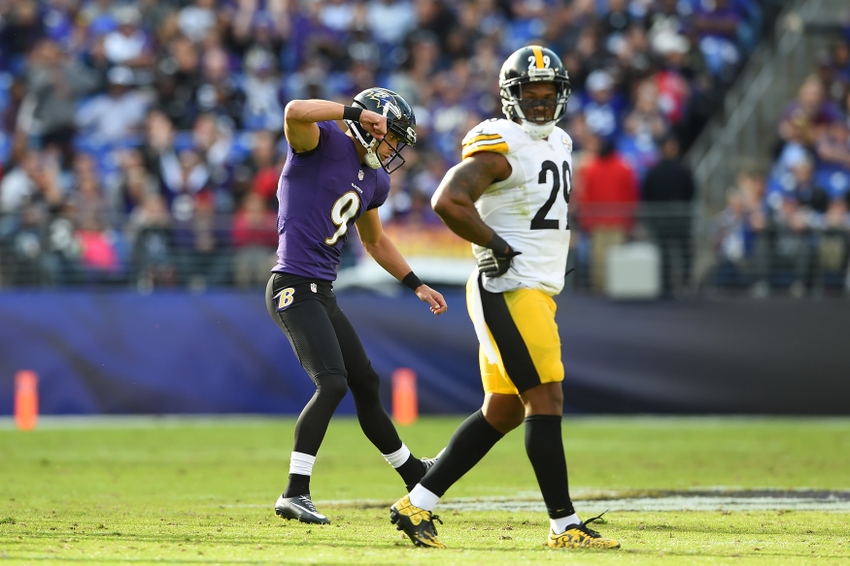 The Pittsburgh Steelers forgot to block Buck Allen on this punt attempt. It was disastrous for the Steelers, as the Baltimore Ravens would get six points from it.
The Pittsburgh Steelers are falling apart. They are losing control of the AFC North by trailing to the arch rival Baltimore Ravens at M&T Bank Stadium on Sunday afternoon. Pittsburgh looks all kinds of sloppy and head coach Mike Tomlin is undoubtedly on the hot seat.
Pittsburgh was already down 14-0 in the fourth quarter when the Steelers had to punt deep in their own territory. The Steelers' punt unit team failed miserably, as the Ravens' Buck Allen got into the backfield unblocked to ravage Jordan Berry's punt attempt.
The @steelers forgot to block @realbuckallen.
So he BLOCKED their punt.@Ravens recover.
Ravens SCORE. #RavensFlock https://t.co/hcjryQbSC9

— NFL (@NFL) November 6, 2016
It was humiliating for the Steelers, as nobody really even attempted to chase after Allen and Chris Moore, who would take it to the house for an easy special teams touchdown. After the Justin Tucker successful PAT, Baltimore would lead the Steelers 21-0.
Pittsburgh would score on a Ben Roethlisberger touchdown pass the next possession, but it was all Baltimore in this game. The winner of this AFC North rivalry game would be in first place of the division entering Week 10.
The Cincinnati Bengals are on a bye and the Cleveland Browns aren't winning football games in 2016. Baltimore would be in first place at 4-4 by virtue of holding the head-to-head tiebreaker over Pittsburgh.
It's strange to see, but the AFC North is by far and away the worst division in the AFC this season. This is a division that has routinely sent multiple teams to the AFC Playoffs since the 2002 realignment. Baltimore played well, but things are going southward quickly in Pittsburgh.
More from FanSided
This article originally appeared on