Buccaneers vs Bears: Five Game-Changing Players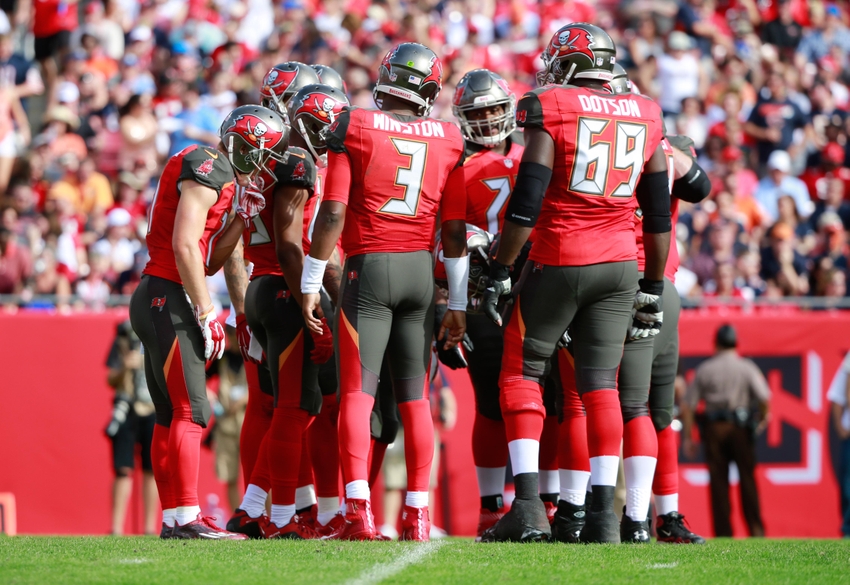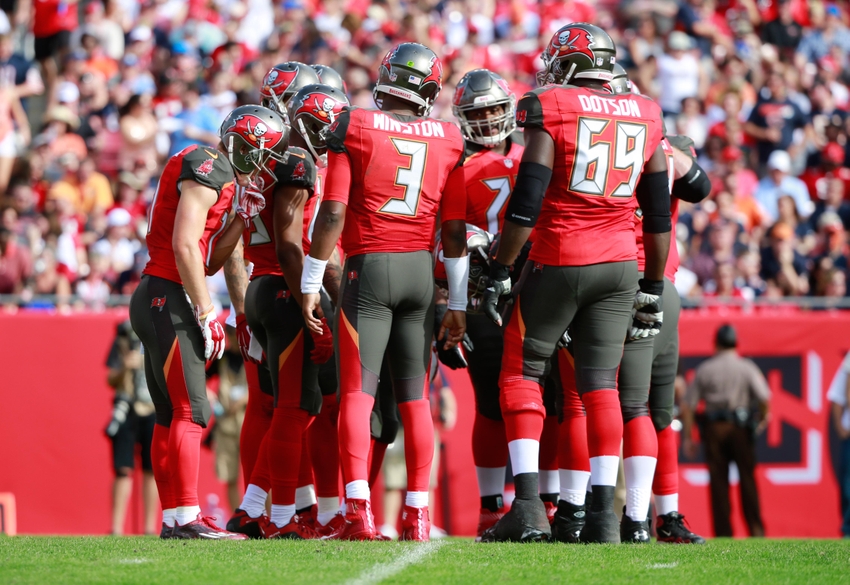 The Buccaneers came into the current three-game homestand at 3-3, but as they get set to finish it up on Sunday, they're hoping they can salvage one win in front of the home fans. The Chicago Bears (2-6) come to town and we break down five game-changing players in the matchup.
The Buccaneers are not in a good place, having lost two in a row at home to fall to 3-5. In the process, they've lost even more players to injury, with Antone Smith and Howard Jones going down for the rest of the season. News also hit that a setback would cost wide receiver Louis Murphy the entire season. There isn't much time for things to get turned around. If there's any chance left of a playoff push, Tampa Bay's turnaround will have to start on Sunday.
Chicago is hurting in its own way right now, sitting at 2-6. The Bears have dealt with injuries as well, with two quarterbacks going down at different times. Jay Cutler missed some time, which gave Brian Hoyer a chance. Hoyer picked up the team's first win, but is now out with an injury of his own. Cutler led the Bears to a Monday night win over the Vikings prior to the bye week, so the team is carrying some momentum heading into Sunday.
Both teams need a big win this week. Who can change the outcome of the game?
Yes, Mike Evans was on this list last week. But with the current state of the Tampa Bay offense, how many other choices are there? The 2014 first-round pick has been playing out of his mind this year, even without much support on the other side or in the backfield. In eight games, Evans has caught 55 passes for 745 yards and eight touchdowns. He leads the league with those eight touchdowns, while also leading in targets with 103.
More from The Pewter Plank
The Chicago defense has been suspect at times against the pass, allowing opposing quarterbacks to complete 66.3 percent of their passes this season. Evans will certainly get the majority of targets from Jameis Winston, and if he can produce like he did last week, it would be huge. The Bucs tried to have Evans beat the Falcons on his own, which didn't work, but they might be able to get away with it against a lower-tier team like the Bears.
It's still unclear if Doug Martin will return this week, but regardless, the passing game will stay focused on Evans. In fact, the entire offense revolves around Evans at this point, and while fans wonder how management let it get to this point, he has taken it in stride. The Bucs didn't make any moves to add to the receiving corps, but that hasn't mattered to Evans. He has consistently been the best player on the roster for the first eight games, and he can definitely impact the outcome of Sunday's game.
With six sacks in eight games, Willie Young has been the Bears' most effective defensive force this year. The six sacks are impressive, but a bit deceiving considering the fact that five of them came in two games. Even still, Young is someone who the Bucs will have to keep an eye on this Sunday if they want to make sure Jameis Winston remains comfortable in the pocket.
The Chicago defense has only given up an average of 22.4 points per game this year. The thing about the Bears to this point has been that they won't win with their offense. In their two wins, they've scored just 17 and 20 points. In those wins, they've given up just 14 and 10 points. A strong defensive performance will be key if they want to have a shot at a fourth straight win over the Bucs this Sunday.
Young can also play a big part in coverage. He has two passes defended on the year, and he almost came up with a pick in the team's last game against the Packers. With the state of the Tampa Bay offense, Chicago will stand a great chance if its defense can continue to produce. That effort will be led by Young, who will be tough to keep out of the backfield on Sunday.
The Bucs have sorely missed Clinton McDonald. He has been gone for the last four games, and the defense has been hurting as a result. Tampa Bay has given up an average of 26.8 points and 443.5 yards per game in the four weeks that he has missed. His return could come this week, and if it does, he will immediately have a chance to impact the game and get the Tampa Bay defense back on track. If it doesn't come this week, there's a real possibility that Sunday will be another long day for the Bucs' defense.
McDonald is the strong force up the middle that Tampa Bay has missed. Without him, it has essentially left Gerald McCoy to fend for himself. McCoy is a great player, but not even the great ones can be dominant without some help. A return to the lineup for McDonald could give the defensive line an added fire, which would be big considering the defense as a whole has given up 1,087 yards in the last two weeks.
The Chicago offense is nothing special, but Tampa Bay has struggled for years to contain even the most mediocre offenses. Look at what happened against a sub-par Rams offense earlier this year (320 total yards and 37 points). It seems like it's now or never for this defensive unit to prove itself, and it can do so by shutting down Jay Cutler and company. It will be much easier to do that if McDonald, who has 18 tackles (13 solo) and one and half sacks in just three-plus games, can come back.
One of the top rookies in the NFL this year has been running back Jordan Howard. He has 505 rushing yards on just 99 carries, which is good for an average of 5.1 yards per carry. The 2016 fifth-rounder has found the end zone three times, with one coming through the air. Howard has been the leader of the Bears offense through its quarterback injury problems, and with Jay Cutler back and healthy, he will surely continue to produce.
The Bucs are 25th in the league in rushing yards allowed per game, giving up an average of 117.9. That could mean another big day for Howard, who has three 100-yard rushing games this season. In the Bears last game, he ran all over the Vikings, totaling 153 yards and a touchdown on 26 carries. And, despite only having four games with double-digit carries, he ranks 15th in the league in total rushing yards.
Tampa Bay has faced some quality running backs this year, but only David Johnson (Arizona) and Devonta Freeman (Atlanta) rank above Howard in terms of rushing yards. If the Bucs can't stop the run, it will be a difficult day for them, as it will give the Bears another dimension to their offense apart from Jay Cutler and Alshon Jeffrey.
Without Vincent Jackson, Louis Murphy, Austin Seferian-Jenkins, Russell Shepard and Charles Sims, the Bucs don't have a lot of options in the passing game. Mike Evans will continue to lead the way and Adam Humphries will continue to get some targets, but Tampa Bay has to get tight end Cameron Brate more involved. He has been targeted just 42 times this year, which isn't nearly enough. He has hauled in 28 of those targets for 291 yards and four touchdowns.
Brate is a big threat in the red zone, but he shouldn't get limited to being solely a red zone option. He and Jameis Winston have solid chemistry, but it isn't put on display as much as it should. The Bucs should start featuring him more frequently over the middle on crossing routes, especially in short yardage situations. If Winston starts looking his way on more third downs, it could keep the Tampa Bay offense on the field.
The Chicago defense has allowed just 288 yards and two touchdowns on 33 catches to opposing tight ends this year, so Brate will have a tough task on Sunday. He needs to get on the same page with Winston early because if he does, it could open things up and get things rolling for the Bucs' offense.
Who do you think changes the game on Sunday afternoon, Bucs fans? Let us know in the comments, on Twitter or on Facebook.
This article originally appeared on