Buccaneers Trade Johnthan Banks to Lions for Future Draft Pick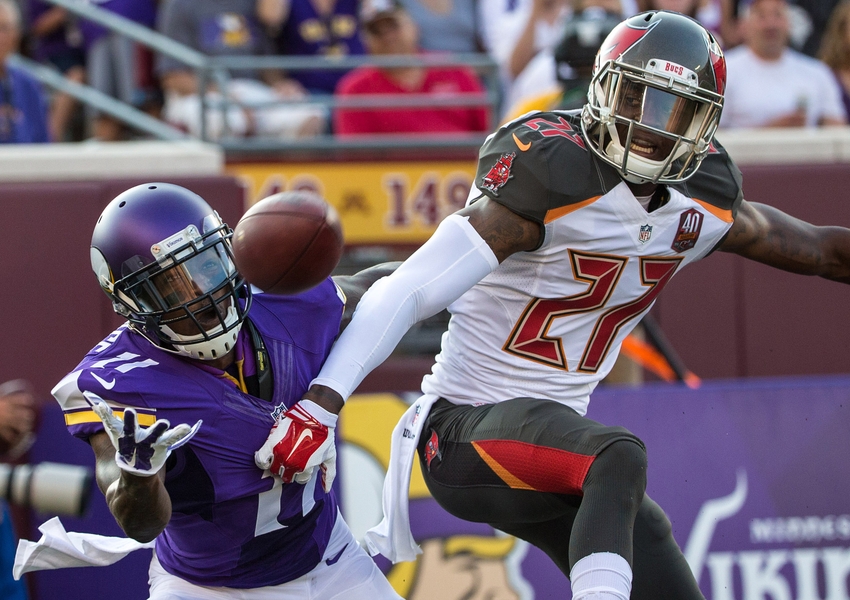 Once a team starter, Johnthan Banks is no longer a member of the Buccaneers, traded to Detroit.
More from The Pewter Plank
Johnthan Banks was once a fixture in the defensive backfield for the Buccaneers. He was a key starter for both Greg Schiano and Lovie Smith, starting 37 out of 48 games.
Now, he fell out of favor with the team after the new regime took over, and he is no longer with us. Take a look at this Tweet from insider Adam Schefter.
The Bucs will receive a seventh round draft pick in 2018.
The move isn't really a surprise. The secondary has been no good, as we all saw the hurting Derek Carr put on them last week. They couldn't stop the pass before the game against the Raiders, and it is still just as bad.
Apparently, Mike Smith saw no use in Banks as well. He has not registered a tackle, and was not dressed for last week's game despite being healthy. Johnthan's time in Tampa Bay had clearly run out, so the Bucs were able to get something for him instead of outright releasing him.
Under the schemes of Schiano and Smith, Banks did provide some production. In two years he did pick off seven passes, including one for a touchdown. His best year in the tackle department was his rookie season of 2013. That year he posted 55 tackles, 49 solo. He followed that up with 50 in 2014, 41 of them solo.
When a guy is scratched from the lineup healthy, you know his time has come. It's a long fall for a former second round draft choice.
This article originally appeared on