Buccaneers' running back Doug Martin expected to play on Sunday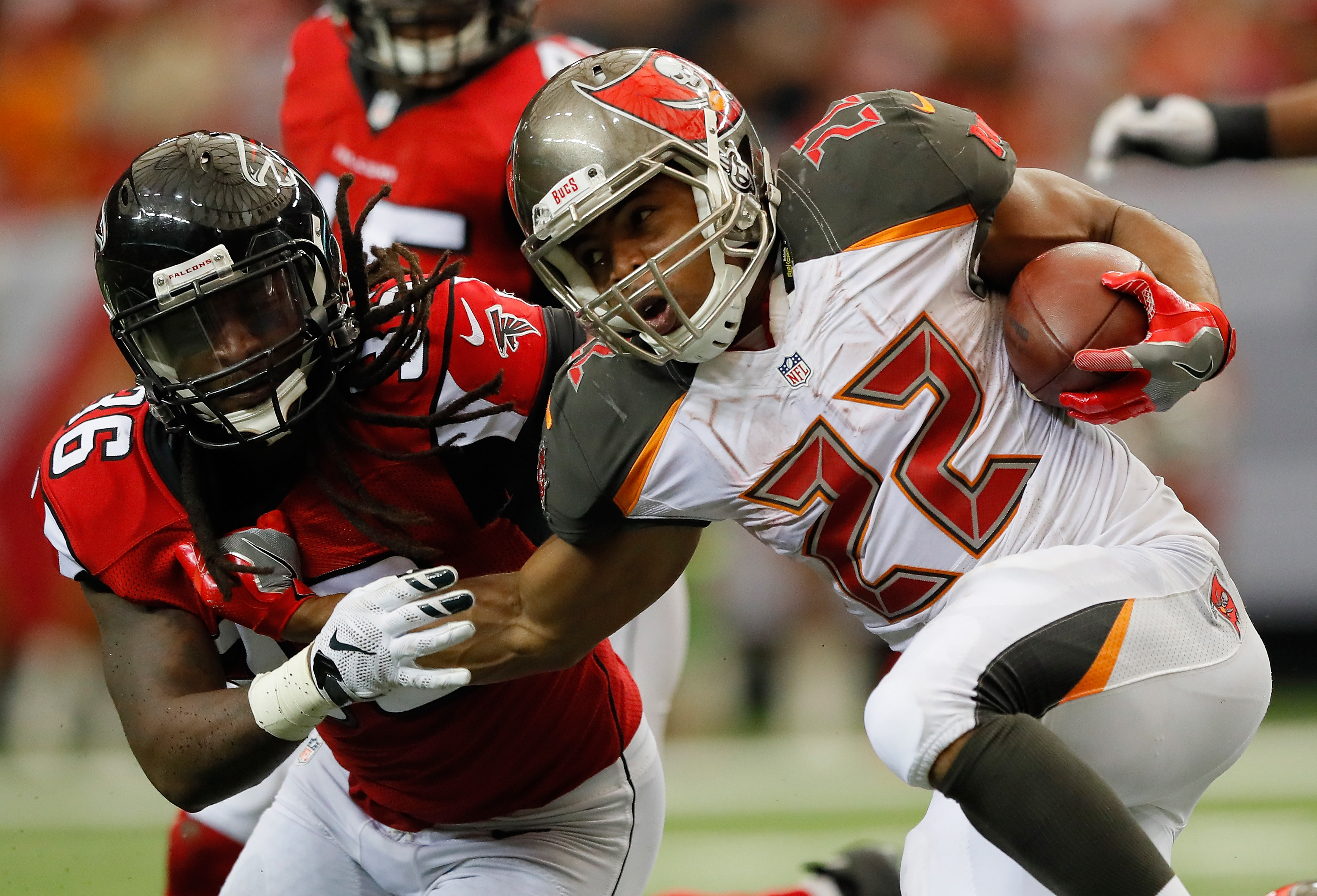 After a prolonged absence due to a lingering hamstring injury, Doug Martin is expected to suit up for the Tampa Bay Buccaneers on Sunday.
The Tampa Bay Buccaneers have had a laundry list of injuries at running back this season, with four different starters through eight games. But there's a bit of good news as the first of those backs to be sidelined, Doug Martin, is expected to play on Sunday against the Chicago Bears.
ESPN has learned that the Bucs expect RB Doug Martin to play vs. the Bears tomorrow https://t.co/H4cNtOPk9L

— JennaLaineESPN (@JennaLaineESPN) November 12, 2016
Martin has not played since suffering a hamstring injury in Week 2 against the Arizona Cardinals. He tried to come back prior to Week 5 against the Carolina Panthers, but he then re-injured his hamstring during a workout to extend his absence from the lineup.
Martin was limited throughout practice this past week, so there seemed to be no injury report funny business regarding his official questionable designation on Friday. Buccaneers' head coach Dirk Koetter confirmed that by pointing toward Martin being a game-time decision, which he really still is even if the team expects him to play on Sunday. In a possible show of confidence regarding Martin's availability, the Buccaneers waived running back Russell Hansbrough on Saturday.
Jacquizz Rodgers (foot) is still out and Charles Sims (knee) is still a few weeks away from being able to return to game action off IR. Undrafted rookie Peyton Barber produced solidly in Week 9 (11 carries for 31 yards, four catches for 24 yards), but Antone Smith (knee) was also added to Tampa Bay's running back infirmary in that loss to the Atlanta Falcons.
Martin was the NFL's second-leading rusher in 2015, with 1,402 yards. So his return will be welcome, barring a pre-game setback, even if Martin is likely to have a limited role in his first game back.
This article originally appeared on