Buccaneers Release First Official Depth Chart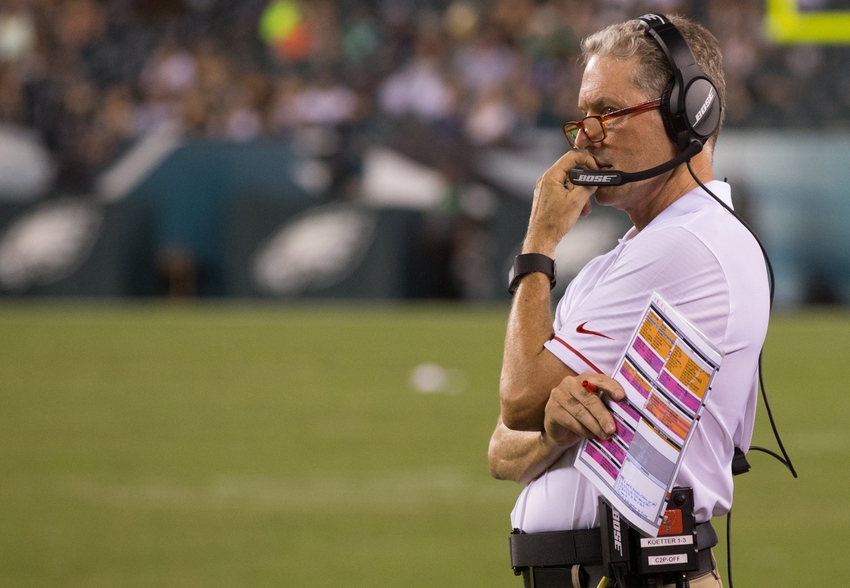 On Wednesday the Buccaneers released their first official depth chart. Much of it goes as expected, but there were a couple of surprises, including a couple of "or"'s.
If you took guesses before the preseason started regarding the Buccaneer depth chart, you probably got quite a few correct. The tentative depth chart for their game against Atlanta is rock solid with a good blend of proven veterans and younger players ready to break out. For an up close look at it, check out Jenna Laine's tweet linked below.
The Bucs just released their first depth chart of the regular season https://t.co/YjSbKHeSVU pic.twitter.com/bmery3Fk3z

— JennaLaineESPN (@JennaLaineESPN) September 6, 2016
The first thing that stands out on the depth chart is the "or" answers. I'm not sure how common this is across the NFL, but it's an interesting bit of subterfuge for rookie head coach Dirk Koetter. One thing that this says loud and clear is that Cam Brate and Austin Sefarian-Jenkins are looked at as 1A and 1B in the coaches minds, and we can expect to see plenty of both on the field this season.
Rookie cornerback Vernon Hargreaves and veteran Alterraun Verner are the second pair of "or's" listed, though it's become clear through practice and preseason why this is. It seems that Mike Smith thinks that both players are capable of playing wherever they need to, whether that be opposite Brent Grimes or inside covering slot receivers and tight-ends. This will be a fluid position throughout the season and subject to change depending on what the game-plan calls for.
More from The Pewter Plank
Adam Humphries and Ryan Smith are the third and final "or" on the depth chart, both vying for the kick returning job. Humphries has had quite an off-season, locking up the starting slot receiver role as well as punt-returning duties, and the second year receiver is going for the trifecta with kick returning. If this were Madden the Bucs could simply turn off the fatigue option and plug Humphries in, but unfortunately the wear-and-tear of NFL football is a very real thing. The Bucs potentially risk two jobs for the sake of one, so it's a much safer option to allow Ryan Smith the first shot at returning in Atlanta. If things go poorly, they have a fall-back in Humphries.  
A bit of a surprise to some may come in William Gholston starting over Jacquies Smith opposite Robert Ayers. Jacquies Smith has been a gem for the Bucs, racking up 13.5 sacks in his first two seasons despite missing five games in that span, as well as four in this years' preseason. Smith has gotten better over his first two seasons and appears primed to breakout this year, even with his "back-up" label. Gholston is far less accomplished than Smith, but his skill-set is valuable on early downs where he can set the edge and stuff opposing runs. Expect Gholston and Smith to rotate often, along with the rest of the defensive line.
A final note is in regards to the back-up middle linebacker, or lack of one. While there isn't one listed on the depth chart, it's been made clear that Daryl Smith will play middle linebacker on snaps in which Kwon Alexander is on the bench.
This article originally appeared on