Buccaneers Need To Make A Trade…But Won't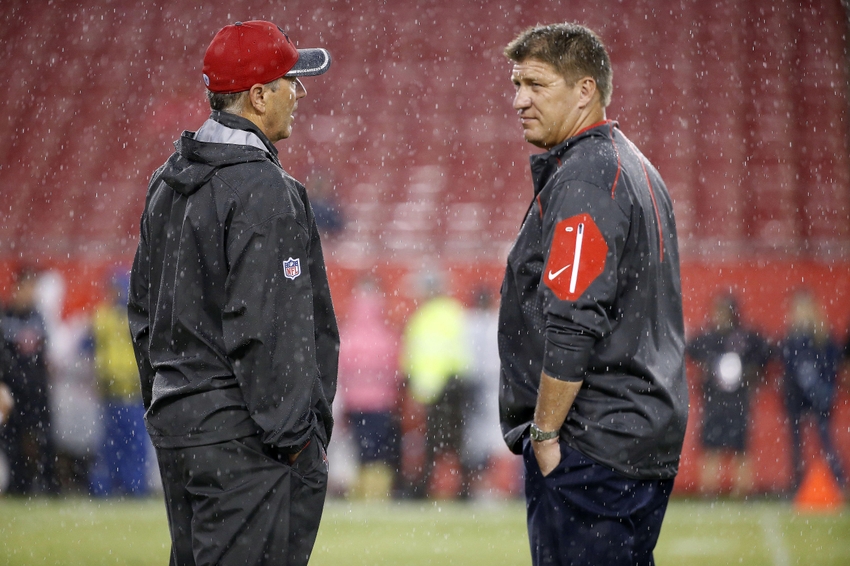 Sunday was a strong indication of the status of the Buccaneers. However, with the trade deadline just hours away, nothing will be fixed.
The Tampa Bay Buccaneers were handed a victory against the Raiders Sunday, only to hand it right back. Repeatedly. If that game showed us anything, it was that this offense is anemic at best with only one legitimate weapon in Mike Evans.
So far this season, Jameis Winston's completion percentages are as follows; 72, 52, 62, 49, 60, 70, 50. Why? Because he has no one to throw to. Yes, Winston can be erratic and inaccurate at times – far more than we want to see – but that is what happens when you have one guy to throw to.
Jason LaCanfora had a report last week that stated the Bucs were looking to deal one of their corners and/or draft pick(s) for a receiver and named Alshon Jeffrey and Torrey Smith as potential targets. This sent Tampa Bay fans into a frenzy over the potential of bringing in a player of that caliber to help out.
Now, it all seems like another instance where we got our hopes up for nothing.
Making a trade at the deadline in the NFL is far more difficult than any other professional sport. There are no minor league teams, no salary dumps, and draft picks are like gold. General managers and coaches don't throw picks away very easily. Now, the Buccaneers have already traded Johnthan Banks to the Lions for a seventh round pick in 2018, making a deal for a wide receiver even less likely.
No, Banks has not seen much of the field, but a cornerback desperate team is far more likely to take a chance on Banks rest of the year than take on Alterraun Verner's salary. Now, any trade they make will rely heavily on draft picks, of which the Bucs desperately need to continue trying to rebuild this team.
Alshon Jeffrey doesn't help. He would be a nine game rental with no guarantee to sign as a free agent next year, resulting in wasting a pick. Torrey Smith has three years left, but has a contract that isn't conducive of his play. Outside of those two, can anyone think of a receiver that helps this team today and beyond that's potentially available?
DeSean Jackson? Always hurt, not the same as he was in Philadelphia. Roddy White? Nope. Marques Colston? He's been on the street all year with no end in sight.
Plain and simple, this team needs help in the most desperate of ways. But, in typical Buccaneers fashion, they'll continue to disappoint fans and go with what they have.
Theme of the 2016 season? Mike Evans or bust.
More from The Pewter Plank
This article originally appeared on