Buccaneers: Mike Evans Issues Apology for Sunday Protest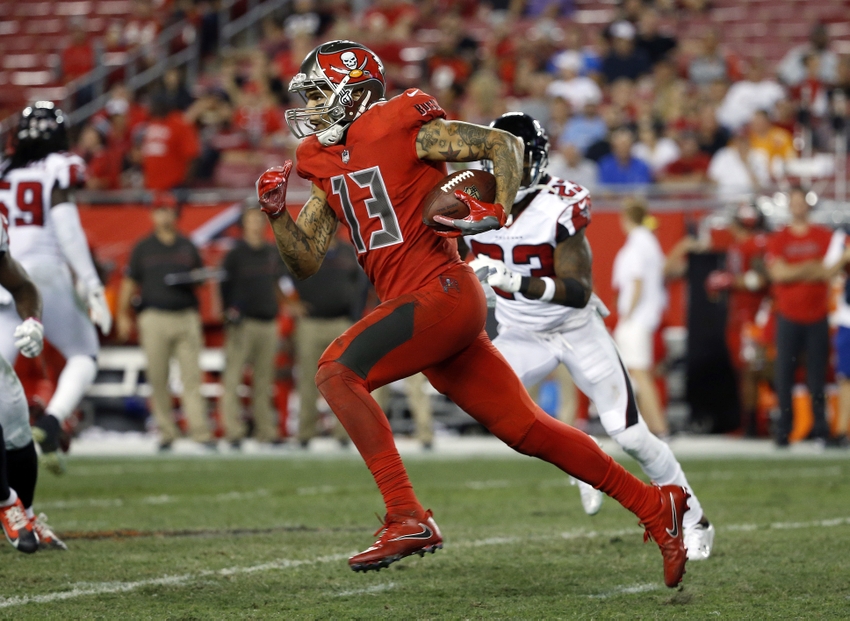 Buccaneers' wide receiver Mike Evans opens up and apologizes for protesting the National Anthem on Sunday.
More from The Pewter Plank
It takes a big man to admit when he is wrong. That is exactly what Buccaneers wide receiver Mike Evans did.
We know the story by now. Sunday, in protest of the election results, Mike Evans broke from his normal practice and sat for the National Anthem. This is not a referendum on that choice, as James Yarcho pointed out, he does have the right to make that choice.
Whether any of us agree or not.
But, earlier today, Evans saw the error of his ways, and issued an apology for his actions. Here are his words, courtesy of Josina Anderson via Twitter:
I want to start by apologizing to all the U.S. military members, their families, and the fans who I offended by my actions on Sunday. It was never my intention as I have tremendous respect for the men and women who serve our country.

I have very strong emotions regarding some of the many issues that exist in our society today. I chose to sit as an expression of my frustration towards this year's election. It was very personal for me, as it was for so many Americans.

With that being said, I will not sit again during the National Anthem because I want to focus my efforts on finding more effective ways to communicate my message and bring about change by supporting organizations and movements that fight for equal rights for minorities.

This Sunday, I will be back to standing with my teammates.
There, ladies and gentlemen, is a stand up guy who knows that some things are bigger than just himself.
Kudos to our elite WR, for showing he is elite off the field as well.
This article originally appeared on