Buccaneers: How Do You Stop a Problem Like Justin Houston?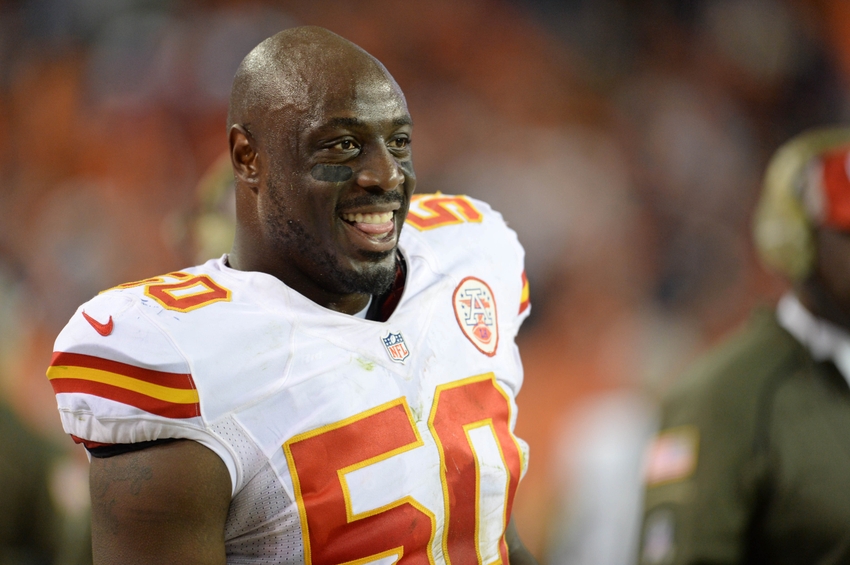 How do the Buccaneers stop Justin Houston on Sunday afternoon?
More from The Pewter Plank
The Buccaneers are potentially running into a buzz saw on Sunday afternoon. We already know that the Chiefs are a tough team that is playing well. At 7-2, they sit in a tie for the AFC West lead with the surging Oakland Raiders. The game is on the road at Arrowhead Stadium. We know that is a tough place to play.
Justin Houston has not made an appearance in 2016, yet. Over the first five seasons of his career, Houston has been a terror to quarterbacks, posting 56 sacks.
And it looks like Jameis Winston and company have a date with him on Sunday afternoon.
Houston has returned to practice this week and it looks like he is going to make his 2016 debut on Sunday. Over the first nine games of the year, Winston has been sacked 22 times, so it is not like the offensive line has been great so far.
How do they stop him? That is this week's roundtable discussion. Let's see what everyone came up with.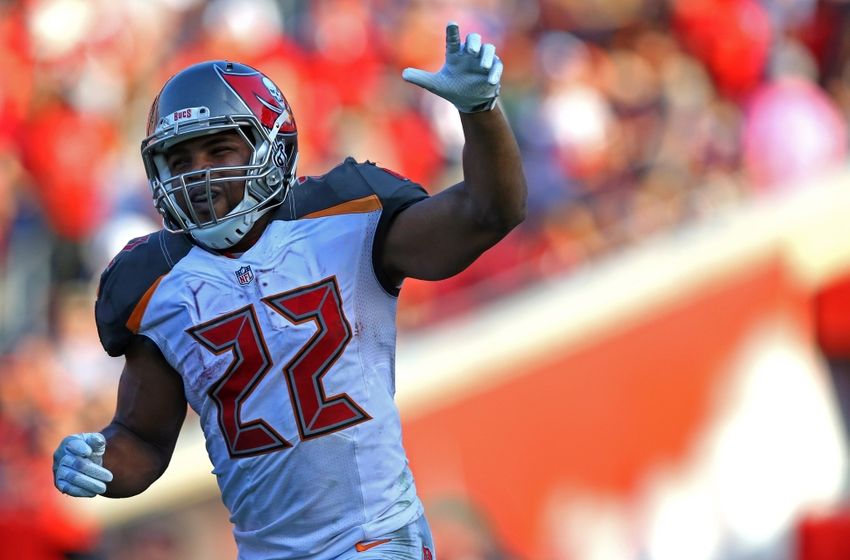 Keep Him Honest
Justin Houston is as dangerous as they come. In order to keep him at bay, they have to keep him honest. How? The way to keep a pass rush honest is to slow it down. That means a strong running attack and an effective screen game.
Paging Doug Martin anyone?
The Bucs must stay out of long down and distances (3rd and 10, 2nd and 15, ..etc.) Martin had a rough go last week (16 carries, 33 yards) in his first game back after injury, though he did reach the end zone late. His hamstring should be that much stronger and therefore he should look more like the Dougie we know and love.
Screen passes slow the rush down as they float over their heads. The rush comes in, the pass goes over them, and the back picks up big yards with no defenders at the next level. Dirk is going to need a few of those to keep Houston honest, and keep him aware of other things besides Winston.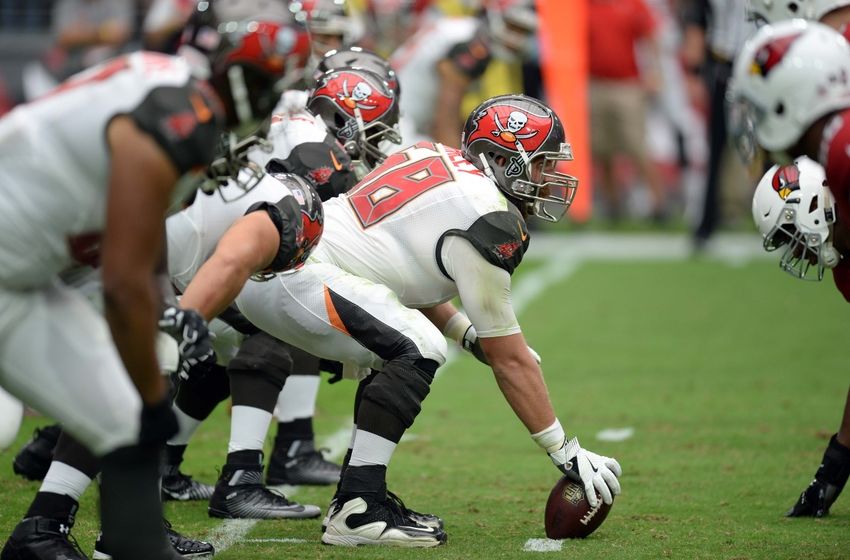 Healthy Offensive Line
How do you stop a guy that's capable of putting up 22 sacks in a season? I don't know if there's any one simple solution. For the Bucs, the biggest hope is to come in healthy. In terms of stopping Justin Houston in the pass rush, it would be big to have the offensive line at full strength. Kevin Pamphile has been ruled out, but Joe Hawley and Luke Stocker are healthy, which will make the task of stopping Houston more manageable. Houston is coming off of knee surgery, which means he will be seeing his first game action in quite a while. If the Bucs are healthy, it would give them a step up.
Not only would a healthy offensive line be key in slowing down Houston, but so would a healthy Doug Martin. If Martin can take on a heavier workload this week, the Bucs may be able to wear down the sixth-year linebacker. Houston hasn't played since January, so he'll still be getting back into the swing of things. If the Bucs can run at him repeatedly, fatigue could come into play. He may not be ready for Tampa Bay to "pound the rock" in his direction.
Pound the Rock
It's Kansas City game week! The Bucs travel out to Arrowhead Stadium to face the highly touted 7-2 Chiefs. Luckily for the Bucs, the Chiefs great outside linebacker Tamba Hali will be out, but their star pass rusher is back. Justin Houston will finally make his 2016 debut this weekend, and you can bet the Bucs are already game planning for him.
In my personal opinion, the best way to deal with Houston is to utilize the run as much as possible. The Chiefs rank 27th in the league against the run and the Bucs would be wise to expose them. Now in his second week back, if Doug Martin is able to carry a heavy workload this team can push Houston out of the equation. The ground and pound offense of the Bucs needs to show up in full force this Sunday.
Short Passing Attack
In order to stop the likes of Justin Houston and his comrades, you have to take the game out of their hands. The Chiefs are in the bottom third of the league in run defense and the Buccaneers have a healthy Doug Martin back. It should come as no surprise that the offense will go through Martin.
However, the Bucs have to find a way to use the passing game to keep the defense honest and this offensive line does not match up well in pass protection against the Chiefs' defense. In order for the Bucs to have success throwing the ball they can't rely – at all – on the deep ball.
Winston will have to move the sticks with short, quick passes that won't allow the defensive line enough time to get to him. The short passing game can also neutralize Eric Berry, not allowing him time to get to Evans and make plays on the ball.
The Bucs' success will rest squarely on the shoulders of Doug Martin and Adam Humphries in this one.
Chip With Tight Ends
The return of Justin Houston comes at a bad time for a struggling Buccaneer offensive line. The Chiefs already had the NFL leader in sacks in
Dee Ford
, and now they get the leader from 2014 as well. Houston won't step in and right away be the 22 sack player he was two years ago, but he'll still be a handful for
Donovan Smith
and
Demar Dotson
.
The Bucs best hope at blocking Houston is frequently using tightends to chip him and disrupt his attack; even just a bit of extra time can make the difference and buy Jameis Winston enough time to get a throw off. This will be made significantly easier if Luke Stocker is able to play. Stocker can block on the line or in the back field and is particularly valuable in games like this one.
After injuring an ankle last week Stocker was questionable for this week but practiced on Thursday.
If they're healthy enough to do so, we could potentially see the Bucs use six offensive linemen a bit more often, but that probably would be something done as a last resort.
Trust the Ground Game
The Bucs have a tough task this week going against the vaunted Kansas City defense and an elite pass rusher in Justin Houston. Houston had 22 sacks in 2014 and is still a threat even recovering from a knee injury. The Kansas City Chiefs are a defense that has a knack for the ball and lead the league in takeaways and have the best turnover differential in the league, +14. With the added pass rush pressure Houston creates it's imperative that Winston can trust his ground game.
Doug Martin is now fully healthy from his hamstring injury and will be crucial to the Bucs success this week. The best way to stop an effective pass rush is a successful ground game. With Martin fully healthy, he should have a bounce back game from last week where he averaged two yards per carry. This will also be a big game for the offensive line as well, creating holes for Martin and protecting Jameis. If Jameis has to throw against this defense it could turn into a similar game against Arizona. Winston has been more careful with the ball lately but with limited receivers around him Martin will be crucial to keeping the Chiefs and Justin Houston at bay.
The Chip Strategy
In order to stop Chiefs defenders like Justin Houston I believe the Bucs are going to need to employ the old chip strategy.
I'd look for Luke Stocker to get on the field a bit more than normal to try and help in blocking to keep Jameis Winston upright and give Doug Martin lanes to run through.
Beyond that, having guys like Martin and tight end Cameron Brate throw some chip blocks on Houston and leading sack-man Dee Ford will give Winston an extra tenth of a second or so to read the coverage and hopefully move the ball downfield.
Another useful tactic to look for is the screen pass. There's been some success using quick screens to Adam Humphries on the outside and even Martin was on his way to career high receiving production before suffering the hamstring injury which has held him out all this time.
Those quick passes and screens will help negate the pass rush, and the use of tight ends as in-line blockers will also give the Bucs a bit more time to try and knock of the AFC West leading Chiefs on the road.
You have heard from us, now it's your turn. How do they stop Justin Houston? Tell us below.
This article originally appeared on