Buccaneers Finally Dominate In All Three Phases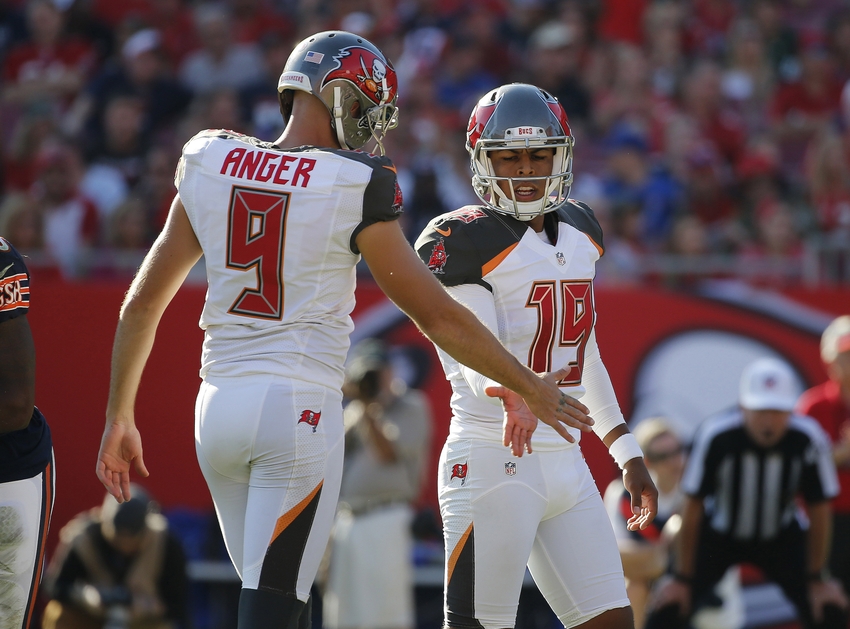 The Buccaneers blew out the Chicago Bears on Sunday in Raymond James stadium and in the process put forward their most complete effort of the season.
Football is a complicated sport but sometimes it doesn't have to always be. If your team is better than the opponent on at least two of the three phases of football – offense, defense or special teams – then the odds are you're going to win. If you're superior in all three phases then you'll not only win, but probably blow them out too. For the Buccaneers, Sunday was an example of the latter.
Breaking out of a prolific  home losing streak and a slow first quarter the Buccaneers made plays across the board versus the Bears. On offense Jameis Winston threw for 312 yards, two touchdowns, one interception, and the single craziest play we've seen from him yet (which is saying something). Winston's absurd and yet aware scramble play netted the Bucs 35 yards and a crucial 3rd and 10 conversion. The next play Winston threw a deep pass to Freddie Martino and the blowout was on.
.@Jaboowins escapes the ENTIRE Bears pass rush.
And still finds Mike Evans for 39 yards.

Hoowwwwwww?! #SeigeTheDay https://t.co/5cyOrPqjqZ

— NFL (@NFL) November 13, 2016
Winston and the offense started slow, weren't able to run very consistently, and struggled mightily to block the Bears front seven, so there is still much work to be done. However it was a net positive for the group and seeing names other than Mike Evans catch passes is an encouraging improvement over the last few weeks. While Doug Martin's return wasn't flashy he was still his usual hard-running self and looked completely healthy.
More from The Pewter Plank
The Bucs have had plenty of positive offensive performances go to waste thanks to failures elsewhere, but the teams' defense was determined to not let that happen this week. Gerald McCoy and company broke out of a desperate, downward spiral and if not for a fluky Hail Mary heave, would have held the Bears completely out of the end zone. Bears receiver Alshon Jeffery made several plays early on, but after a Brent Grimes interception intended for Jeffery the Bucs managed to hold him in check. In total the Buccaneer defense registered two interceptions, four sacks, three forced fumbles, a touchdown, and a safety.
Safety and pick-six from defense in same game? Bucs did that today. Across NFL, just 2nd time since start of '14 (Cards vs. 49ers, 2015).

— Greg Auman (@gregauman) November 14, 2016

Altogether it was the best defensive performance the Bucs have had this season. Yet still, the Bucs have lost games in which they've won on both offense and defense. Special teams is critical and just one mistake can turn an otherwise well-played game (ask the New Orleans Saints).
Bryan Anger continued to be the most consistent addition that the Bucs made in the off-season and put the Bears in tough positions numerous times. The highlight of the day for the special teams unit came on a booming 54 yard punt that reserve cornerback Josh Robinson covered perfectly. Eddie Royal was downed at the two yard line which would lead to a Robert Ayers safety. Most importantly, Roberto Aguayo didn't miss. Aguayo made all of his extra points with ease, and sunk two field goals, one from 27 and the other from 30.
It's a rare thing for a team, the Buccaneers in particular, to play so well in all facets of the game. Sunday showed that the Bucs are capable of it, but now we must wait and see if they can sustain it against a very strong Kansas City Chief team.
This article originally appeared on