Buccaneers at Chiefs: Preview, Predictions, and More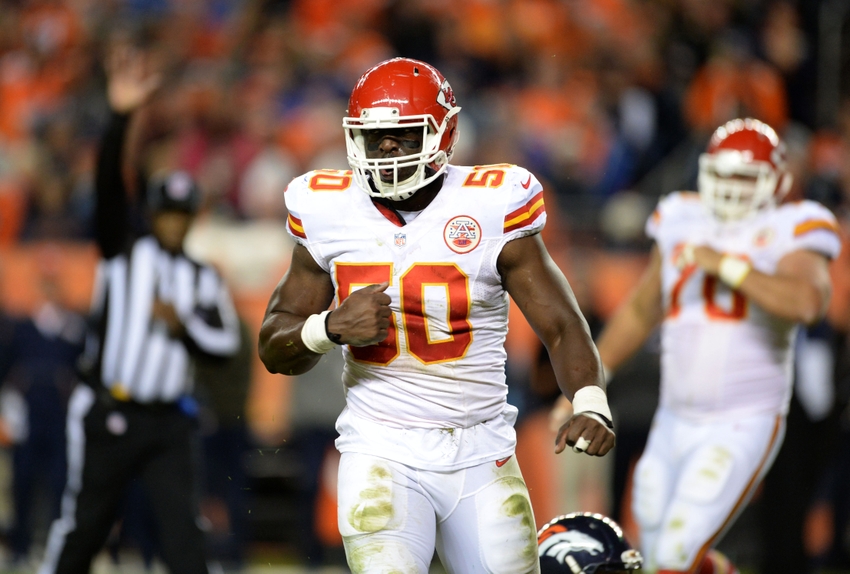 Tampa Bay Buccaneers vs. Kansas City Chiefs
In the midst of a tight AFC West race in the 2016 NFL season, the Kansas City Chiefs are currently sitting atop the division. Though it may not always be sexy or exciting, Andy Reid's group consistently does what it takes to get the win. They'll hope that's the case in NFL Week 11 when they welcome the Tampa Bay Buccaneers to Arrowhead Stadium.
The defense remains the lifeblood of the Chiefs as they lead the league in turnovers and have consistently been a pass-rushing force. They might even be able to bolster that unit in Week 11 as Justin Houston could return on Sunday afternoon. With Alex Smith and company still moving the ball simply, yet effectively, they are simply a tough team to wear down and a team that never gives up in a fight.
Meanwhile, Tampa Bay is coming off of a dominant win over the Chicago Bears. Jameis Winston looked like an absolute star in the victory, not making mistakes and making big plays instead. Their defense was monstrous against Chicago, but that hasn't been the case all season. It's been inconsistency that has plagued this team on both sides of the ball, which isn't a good sign against the steady Chiefs.
Here are the keys to victory for this game:
Keys to Victory
Playing at home, this Chiefs team has to come through with the things they've been doing consistently on defense. They've been getting after the quarterback with Dee Ford and Houston's likely return should only bolster that. Moreover, Marcus Peters and Eric Berry should have ample opportunities to continue ball-hawking and creating turnovers. While Alex Smith and the offense can find success, the Chiefs will continue to rest on the laurels of their dominant defensive unit.
If the Bucs are to have a prayer in this one, Jameis has to not try to force the issue. There's no denying just how talented the second-year quarterback is. However, his turnover issues occur when he tries to simply do too much. Against the Kansas City defense, that's a death-wish as they're incredibly opportunistic when it comes to forcing mistakes. As such, the Buccaneers have to come through and simply take what's given and not press.
Odds
Point Spread: Kansas City -7.5
Moneyline: Kansas City -335, Tampa Bay +275
Over/Under: 44.5
Prediction
Despite what the Buccaneers showed last week in a big win, this is a horrible matchup for them. The turnover-prone nature of their offense and a porous defense are highly problematic against this Chiefs team. Once more, there still aren't many home fields that offer the advantages of Arrowhead. Kansas City should continue quietly dominating and leading the AFC West.
Pick: Tampa Bay Buccaneers: 13, Kansas City Chiefs: 24
This article originally appeared on