Buccaneers at Chargers: Five Game-Changing Players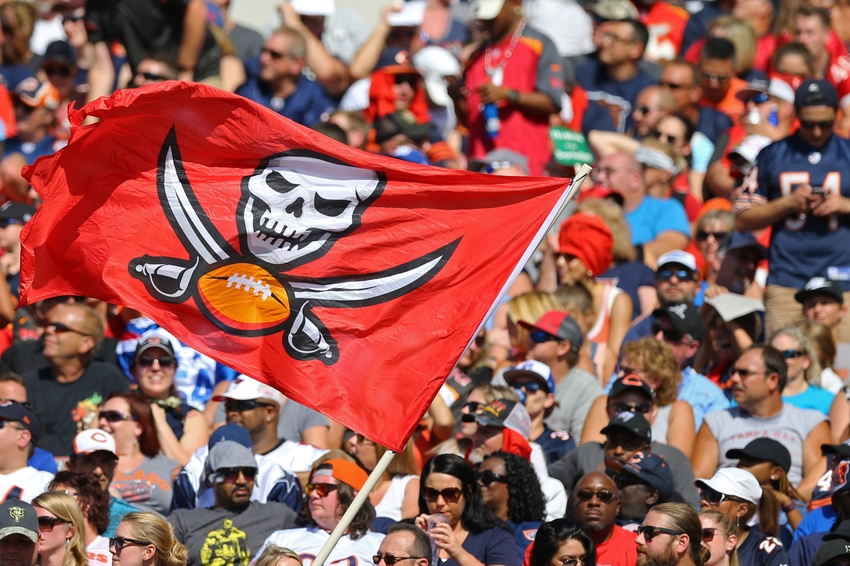 The Buccaneers (6-5) are playing good football, which has them right in the thick of the playoff conversation. This week, they head west to take on the San Diego Chargers (5-6). Here, we have five players that can change the outcome of the game.
The Buccaneers are playing their best football of the year at the right time. They've beaten the Chiefs and Seahawks in back-to-back weeks, which is part of a three-game winning streak. As a result, Tampa Bay is just one game back of Atlanta for first place in the NFC South, while also sitting one-half game back of Washington for a wild card spot.
On Sunday, the Bucs' defense stifled the Seahawks en route to a 14-5 win. The defensive line sacked Russell Wilson six times, which played a role in the three Seattle turnovers. Jameis Winston connected with Mike Evans for two touchdowns in the first quarter, which was enough for the Bucs to pull of yet another upset. If they play the way they have in recent weeks on Sunday, they could come back home with a 7-5 record.
The Chargers also picked up a big win in week 12, handing the Texans their first home loss of the year. San Diego may be in last place at the moment, but it's not because of awful play. Mike McCoy's team has lost six games this season, but each has been by just one possession.
Both teams are hovering around .500 at the start of December. The Bucs can get further above the mark with a win, but the Chargers will be looking to pull even at 6-6 on the year. Which five players can impact the game's final score?
One of the biggest reasons for the recent turnaround by Mike Smith's defensive unit is Noah Spence. The Bucs are seeing their 2016 second-round pick turn into a force to be reckoned with week in and week out. Last week against Seattle, Spence racked up one and a half sacks, along with a forced fumble. He is second on the team in sacks with five and a half, while also sitting in second for forced fumbles with three.
More from The Pewter Plank
The Chargers' offensive line isn't the best, which could mean another big day for the Tampa Bay pass rush. Philip Rivers has been sacked 26 times this year, but has been pressured a whole lot more. San Diego has allowed 68 quarterback hits in 11 games, which is good for an average of a little over six hits per game. If the Bucs can get after Rivers, it will effectively slow down the Chargers' offense.
In week 12, especially early on in the game, Spence made a lot of noise. The Seahawks had no answer for him off the edge, which goes to show how much he's grown as a player in just 11 games. The rookie is having a great season. If he can continue to produce at a high level on Sunday, Tampa Bay could be coming back home with a fourth straight win.
Philip Rivers is the key to success for the San Diego offense, but that doesn't take away from the importance of Melvin Gordon. If the Chargers can get the run game going, it will open up the rest of the offense for Rivers. The former Wisconsin Badger has rushed for 908 yards and nine touchdowns on 234 carries this year. He's gone over 100 yards rushing in just three games this year, but he's been a big part of each win that San Diego has picked up.
The Buccaneer defense has been dominant in recent weeks, and part of that has been because of the run defense. Tampa Bay has still given up 115.8 rushing yards per game, which certainly isn't great. But, during the current three-game winning streak, the defense has been able to shut down the opposition's featured running back. Chicago's Jordan Howard did run for 100 yards, but Kansas City's Spencer Ware went for just 69 yards on 17 carries and Seattle's Thomas Rawls carried the ball 12 times for 38 yards. Gordon is the next test, and if the Bucs can keep him in check, it'll do wonders for their chances of leaving with a win.
Gordon has totaled just 70 yards in back-to-back weeks, but that was after back-to-back 100-yard performances. He's been fairly streaky this year, but he's a big threat for the San Diego offense. If he gets going, it could be dangerous.
Last week was just another step in the evolution of Mike Evans into a true NFL star. He caught eight passes for 104 yards and two touchdowns against a good Seattle defense. While lined up against a star in Richard Sherman, Evans showed that he's still one of the most underrated receivers in the league. Dez Bryant, Antonio Brown, Odell Beckham and Julio Jones get a lot of attention from the national media, and deservedly so. But, no. 13 is proving that he belongs in the same company as those guys.
San Diego has given up 271 passing yards per game, which is tied for the sixth-highest average in the league. The Chargers' defense is good against the run, so the Bucs may look to air it out on Sunday. As a result, Evans will get a lot of targets. If he does, it will be another big day production-wise for the third-year receiver.
In Sunday's win over the Seahawks, Evans went over 1,000 yards on the season, becoming just the fourth wide receiver in NFL history to start a career with three straight 1,000-yard seasons. Jameis Winston especially likes to look his way on third downs, which has made him the league-leader in third down catches. The Bucs will surely continue to feature the 2014 first-round pick this week against the Chargers, and if he can stay consistent, things could easily be swung in their favor.
While the Chargers' defense has somewhat struggled against the pass this year, Casey Hayward is still having a big season. He currently leads the NFL with six interceptions, and has racked up 48 tackles (41 solo). The fifth-year corner also has 16 passes defended, which is the most in the league and one ahead of Tampa Bay's own Brent Grimes. Although it's likely that the Bucs will focus a lot on throwing the ball this Sunday, they need to be careful when throwing in Hayward's direction.
Last week, Tampa Bay shredded the Seattle secondary early, but eventually ran into some trouble. The two early touchdowns were all that Jameis Winston had, although he was very efficient on the day. He completed 21 of his 28 attempts, which made for a 75 percent completion percentage. That percentage is the highest of his career, and it came against a very good (although injured) secondary. As a result, he should have a lot of confidence heading into this week's matchup on the West Coast. That could be a great thing, but also a bad one if he has too much confidence.
Hayward can obviously make some big plays, so Winston will have to be smart about throwing his way. That may be a challenge, as the young quarterback is known for his gun-slinging style. He sometimes falls victim to himself by forcing throws when they aren't there. If he can't dial back that tendency on Sunday, Hayward could be there waiting to make a big play. If the Vanderbilt product can do that, it might give San Diego the edge in what could be a close game.
2016 hasn't been the best season of Lavonte David's career, but he's still one of the most important players on the Buccaneer defense. His numbers aren't as crazy as many are used to, but he still ranks fourth on the team in tackles (57), while leading in forced fumbles (four). After playing a big part in Tampa Bay's upset of Seattle, he will need to continue to lead the defense into the final stretch of the season.
Melvin Gordon's importance in this game can't be overstated. It will be up to David to stop him. Of course, he will have help from guys like Kwon Alexander and the front four, but no. 54 can really make a huge difference if he plays up to his normal standards. He is capable of making some big plays, as evidenced by his forced fumble and recovery last Sunday. If he can make a play like that in this week's matchup, it would be a major plus for the Tampa Bay defense.
The defense has come up with some turnovers at key moments in the last few weeks, which has made it so successful. David is a master of creating turnovers. In 73 career games, he has forced 12 fumbles, recovered five and intercepted nine passes. If he can come up with a turnover this Sunday, or even if he just plays a part in stopping Gordon, the Bucs' defense will be well on its way to another strong performance.
Well, Bucs fans, what do you think? Who can change the game this Sunday? Will Tampa Bay pick up its fourth straight win? Let us know in the comments, on Twitter or on Facebook.
This article originally appeared on