Buccaneers and Rams delayed due to weather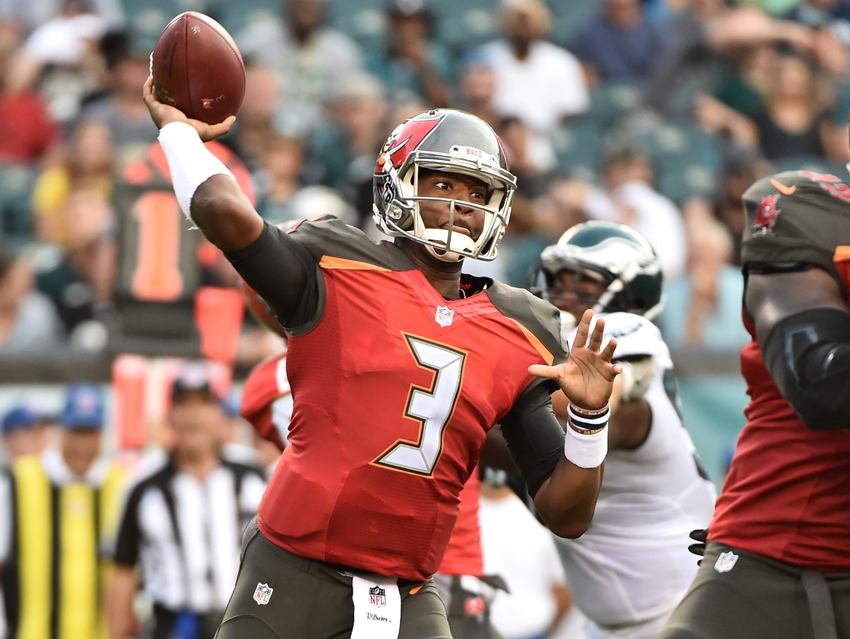 The Tampa Bay Buccaneers were trying to come back and beat the Los Angeles Rams, and then they went into a weather delay.
Tampa Bay was trailing the Rams by a 37-26 before scoring a touchdown with 2:24 remaining in regulation. After a missed two-point conversion, the Buccaneers kicked deep and pinned the Rams inside their own 10-yard line. After moving Los Angeles back and forcing a 3rd and 11 at the two-minute warning, the unthinkable happened.
Lightning. Weather delay.
The two teams were forced into the locker rooms and will resume play once the lightning has moved out of the area. We will keep you posted on when that happens, but for now, the Rams have approximately 30 minutes to figure out how to gain 11 yards.
However, consider this. Jeff Fisher is the mind behind this operation. Does he go for the quick kick and assure a loss, or does he have Case Keenum go for broke? Tampa Bay can stop the clock with a timeout, so running the ball would seem a futile effort. Undoubtedly, this is what Fisher will choose to do.
Tampa Bay and Los Angeles are both 1-1, and in desperate need of a victory. The Buccaneers are coming off a brutal 40-7 loss to the Arizona Cardinals, while the Rams are hoping to keep momentum rolling after beating the Seattle Seahawks, 9-3.
More from FanSided
This article originally appeared on