Buccaneers 17 Panthers 14: Immediate Reactions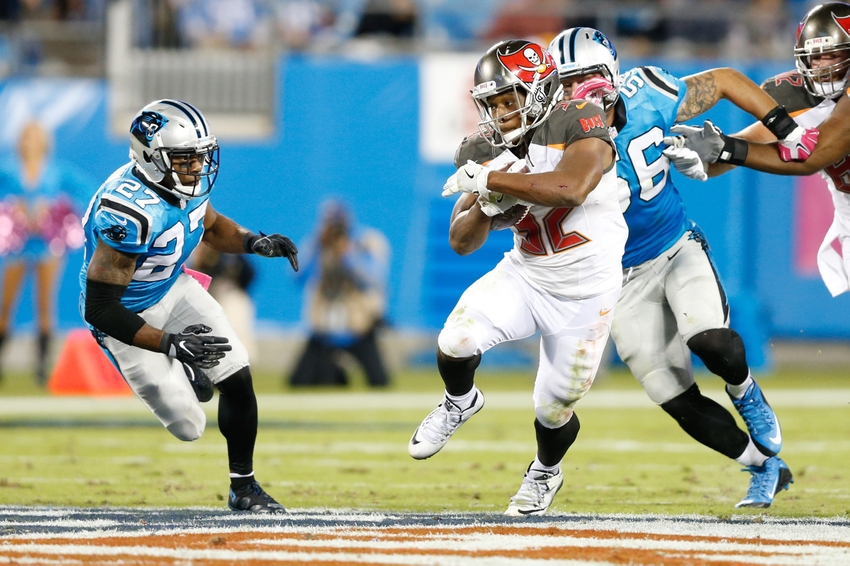 Immediate reactions to the Buccaneers win over the Carolina Panthers.

17

14
The Tampa Bay Buccaneers went on the road ran their record to 2-3 by beating the defending NFC champions in prime time by the score of 17-14, on a last-minute field goal by Roberto Aguayo. Here are some quick thoughts.
More from The Pewter Plank
Observations: Offense
Jacquizz Rodgers is a good running back. Get him to the second level and he is fast! 30 carries for 101 yards is a huge night,
Jameis Winston must become more consistent with his accuracy. He simply misses open receivers down the field too much. Coming off of the turnover that began the fourth quarter, he had two open throws, one to Mike Evans, and one to Adam Humphries, that he just missed. He is a great young talent, but he has to make the big throw in the big spot to take that next step.
Despite the above, Winston led a terrific drive in the waning minutes to win the game. He made good throws when he had to, and set the team up for victory. In other words, he did his job.
Mike Evans had another strong game, leading the team with six catches for 89 yards and a touchdown. The Evans/Winston combination is alive and well and thriving in Tampa Bay.
Folks, give it up to the offensive line. Winston was only sacked twice, and Rodgers had holes open most of the night. The line did an outstanding job.
Observations: Defense
Other Observations
Dirk Koetter has to be careful with the play calling. There were moments, especially late, where Koetter nearly sunk the team by getting too conservative. I understand that Winston made a couple of bad decisions. However, you have to let your quarterback make a play on third and long late in the game. Taking the ball away from him nearly cost them the game
Great job by Roberto Aguayo converting the final kick. Hopefully it will be the kick that sets his confidence going again, and gets him on the right track. With two more misses in this one, we all know about his troubles.
Too many penalties. The number of five is not huge, but there were too many pre-snap penalties that killed drives.
This is just what the Bucs needed heading into the bye week.
This article originally appeared on