Bryce Petty to be Jets starting quarterback for rest of season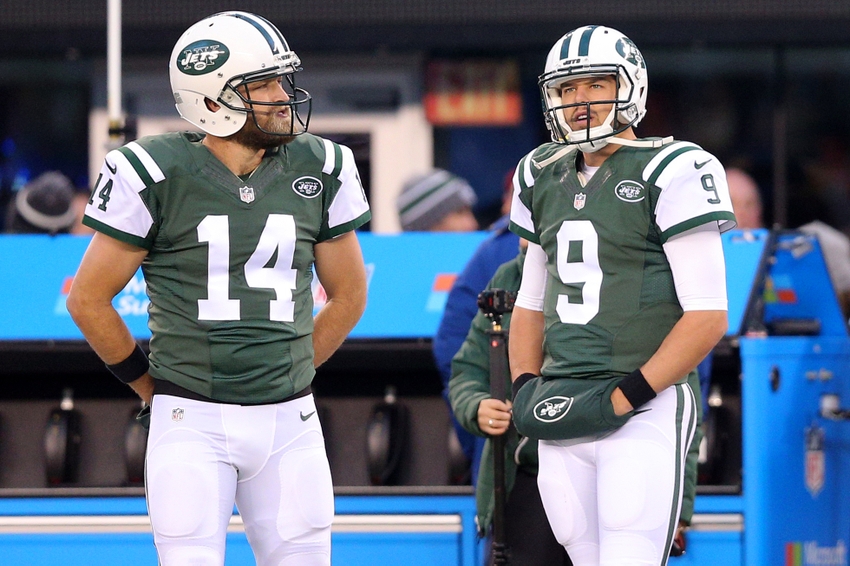 After Monday night's embarrassing loss to the Indianapolis Colts, the New York Jets will try to get a longer look at quarterback Bryce Petty.
If being 3-8 going into the game didn't make it clear, a 41-10 loss to the Indianapolis Colts Monday night officially put an end to the New York Jets' playoff chances for this season. Quarterback Ryan Fitzpatrick was rightfully benched at halftime, and second-year man Bryce Petty played the entire second half.
After the game, Jets' head coach Todd Bowles and multiple reports confirmed the obvious direction the team's quarterback situation has taken.
Fitz was just informed that Bryce will be the starter the final 4 games. His reaction? "I didn't get it done." #jets

— Kimberley A. Martin (@KMart_LI) December 6, 2016
Petty made his first NFL start in Week 10 against the Los Angeles Rams, and he went 19-for-32 for 163 yards with a touchdown and an interception in the Jets' 9-6 loss. Fitzpatrick got the starting job back coming out of the Jets' Week 11 bye, but that lasted a game and-a-half before an inevitable change back to Petty now.
Petty gets a favorable-looking situation in Week 14 against the San Francisco 49ers, followed by division games against the Miami Dolphins, New England Patriots and Buffalo Bills to finish the season. Barring injury, he should be able to sink or swim as the Jets' starting quarterback with nothing to be gained in terms of wins and losses.
Bowles further suggested, fairly conveniently, that he always planned to start Petty over the final four games this season.
"We could have won 45-0, (Bryce) was going to start the last four games," he said, following the 41-10 loss to Indianapolis (6-6) at MetLife Stadium. "That's the slot we had penciled for him, that's a good time to take a look at him."
If he plays reasonably well over the rest of the season, Petty theoretically has a chance to become the Jets' Week 1 starter next season. But its worth wondering if rookie Christian Hackenberg, with his status as a second-round pick in mind, will be first in line for a chance to play if Petty falters.
Unless Petty, and probably Hackenberg, are injured enough to not play, Fitzpatrick has surely taken his last snap for the Jets. That is one positive Jets' fans can take out of the current situation, along with being on track for a top-five pick in the 2017 draft.
More from FanSided
This article originally appeared on