Bruce Arians says Bottlegate was the '€œbest Cleveland game ever'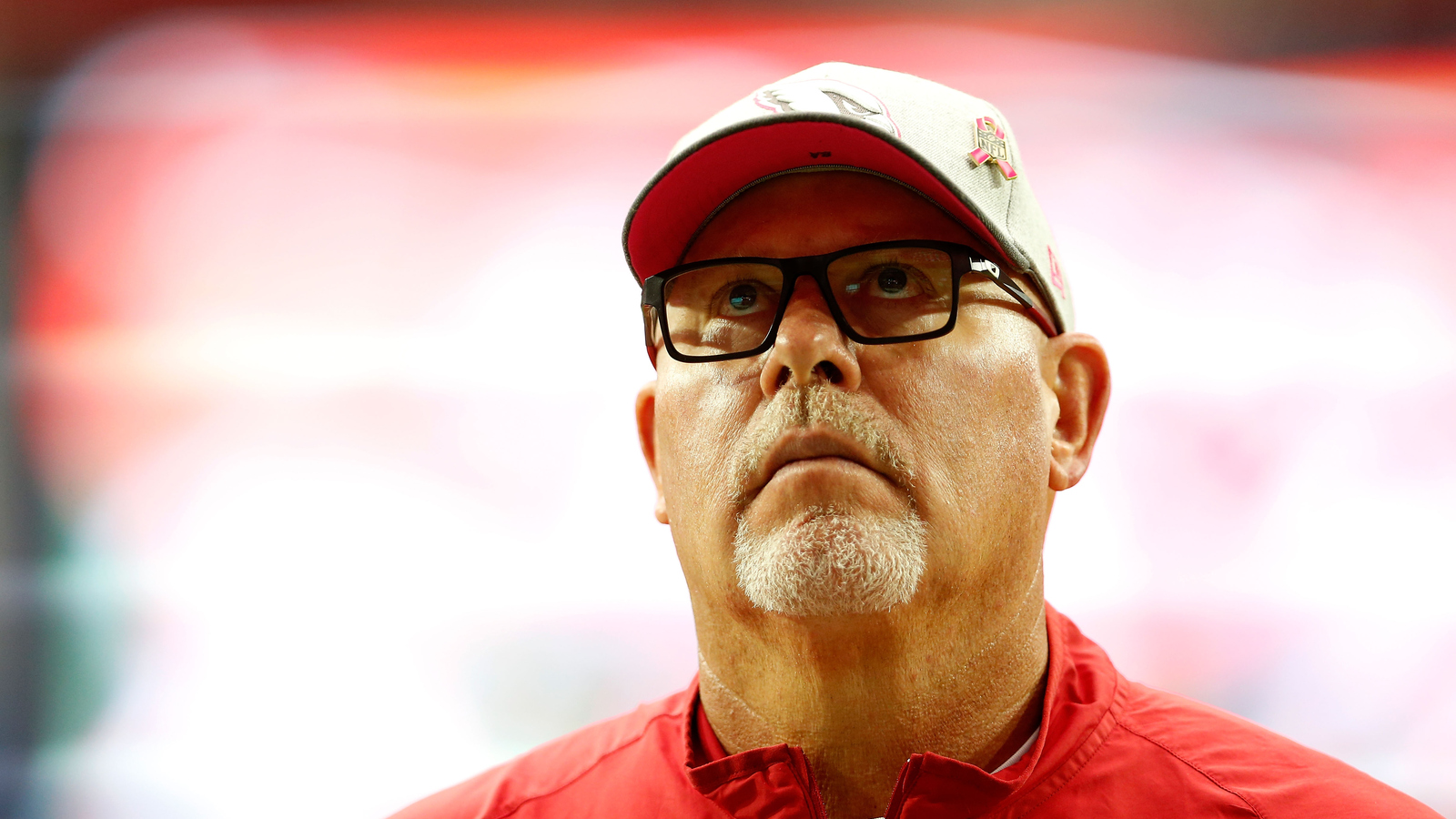 by Scott Sargent
With Bruce Arians thriving out in Arizona with the Cardinals, Browns fans have seemingly used this week to remember that the head coach used to call Cleveland home. The offensive coordinator with the Browns between 2001-03, Arians recently put his trademark blunt honesty to work when he revealed that he wishes he would have had the opportunity to become the team's head coach. Just one day later, Arians was asked about how he was treated by Browns fans, to which he offered up this gem:
Q: Any fans ever give you a hard time in Cleveland? A: ⬇️ https://t.co/D9imBAYYJq

— Arizona Cardinals (@AZCardinals) October 28, 2015
The "beer bottle game" referenced by Arians is obviously the infamous Bottlegate game against the Jacksonville Jaguars during Week 14 of the 2001 season, one of the many games to make the list of last-minute Browns losses since 1999. There's an old story, told by Jim Rome the week after the game, wherein a Browns fan left the stadium without shoes, having thrown them on the field—but only thrown the second after realizing that there's no use for having just one shoe. Not only was said game "Cleveland" in that it exhibited passionate fans acting a bit unruly, but that it happened, once again, after a moment of absurdly poor luck.
In a story penned by Cleveland.com's Tom Reed, it's revealed that Arians wanted to be the Browns' head coach in 2009, 2011 and again in 2013, but only received a call once—on the day Randy Lerner hired Eric Mangini. In 2011, the Browns front office, then led by Mike Holmgren, opted for Pat Shumer. Two years later, under Joe Banner, the team went with Rob Chudzinski. That same offseason, after working closely with Ben Roethisberger in Pittsburgh and Andrew Luck in Indianapolis, Arians went to Arizona where he has turned around a franchise in to one that is among the best in the NFC.
"I'm shocked because that's one of the greatest fan bases in the world," Arians said of the way the Browns have been a travesty for much of the last decade. "It's a shame because I loved my time there. Wish I would've had an opportunity."
More from Waiting For Next Year: