Bruce Arians: Parents who won't let kids play football are 'fools'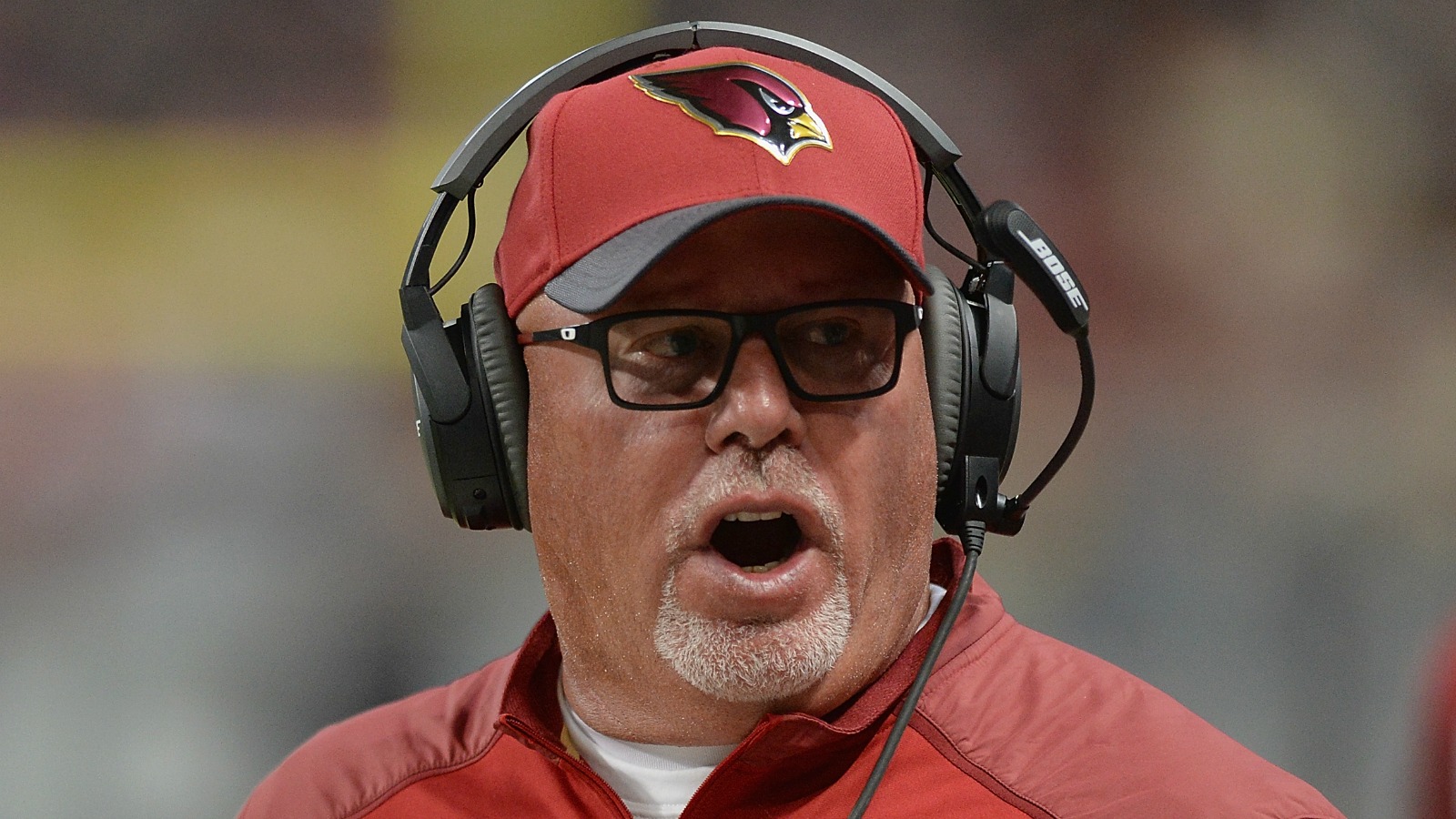 With growing concerns about the risks of playing football, more and more parents are questioning whether to allow their children to get involved with the sport.
Arizona Cardinals head coach Bruce Arians has a message for all of them.
In an interview with TMMQB, Arians said that people who won't let their kids play football are "fools."
Arians defended that stance by saying:
"This is the greatest game in the world. I think it teaches more values than any other game that you play — toughness, get up and fight. You have things that happen in your life that aren't going to be good. If you play football, you're going to know how to handle them. … "We have this fear of concussion that is real, but not all of those, I think, statistics can prove anything. We've got new helmets coming out, we've got safety issues. There are more concussions in girls' soccer than in football at that age. The No. 2 sport for concussions is women's soccer, but no one says 'We've got to stop playing soccer.' It's the same thing with knee injuries. There are more knee injuries at [age] 8 to 12 in soccer than football. … Our game is great. … "There are DNA tests now I could give your kid and tell you the chances of your child having a concussion or [whether] they should play a contact sport of any kind. So, it's only 400 bucks. Go get one."
Arians' comments come just a couple days after those of Dallas Cowboys owner Jerry Jones, who questioned whether there is any connection between football and the degenerative brain disease CTE (Chronic Traumatic Encephalopathy).