Browns vs Redskins Week 4: Highlights, score and recap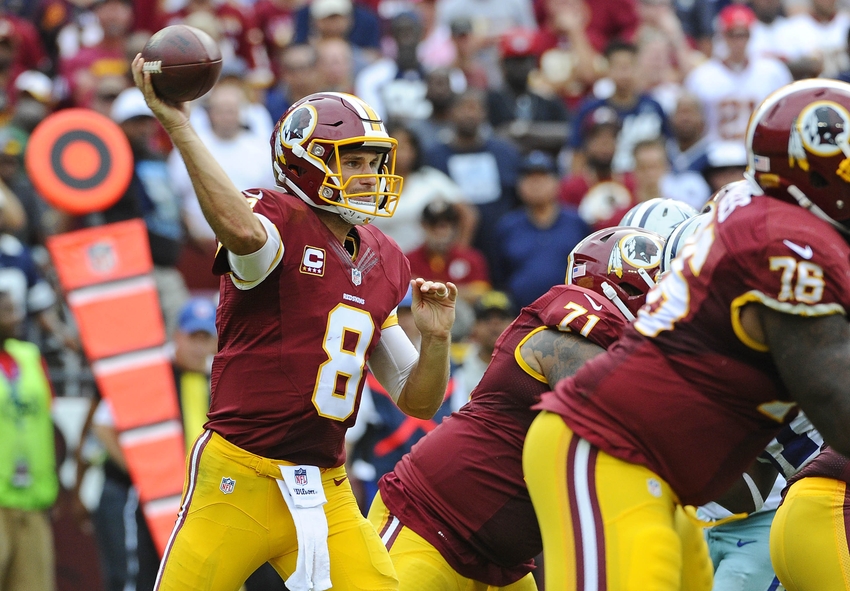 A struggling Cleveland Browns team visits the 1-2 Washington Redskins at FedExField in Week 4. Can Kirk Cousins and his star receivers get a second-straight win?
When the Browns hit Landover, Maryland for Week 4, they'll be hoping for another offensive outburst from star receiver Terrelle Pryor. He did just about everything last Sunday except sell popcorn, and the team came up short in an overtime loss to the Dolphins. At 0-3, the Browns have looked like they're destined for a chance at the top pick in the next NFL Draft unless they can somehow turn around their sinking ship.
The Washington Redskins may have started to turn around their season. They started things out with two-straight losses at home but then found a way to win on the road against the undefeated New York Giants. Now the Redskins sit at 1-2, thanks to Kirk Cousins playing his first interception-free game of the season. They'll hope that DeSean Jackson is good to go as he sat out practice earlier in the week. Injuries have certainly been a major concern for this team, as they lost DeAngelo Hall for the season last week.
Cousins will need to continue his consistent play and in this game, he has a favorable matchup where he could really gain some momentum. The Browns are tied with San Diego at No. 25 in the league for total yards given up to opponents, allowing 1,211 so far this season. With that in mind, Cousins and his star receivers might just put on another top notch performance en route to a home victory.
All of the latest game highlights will be updated below as they become available.
Highlights
Three stars
1. Kirk Cousins, QB, Redskins
In his first several weeks, Cousins faced some tough opponents including a juggernaut Steelers team that routed the Redskins at FedExField. The Dallas Cowboys also came to Washington's home field and got their first win of the season. Cousins put together his best performance so far against the Giants, but it was far from mistake-free. That said, he's got a chance to do just as good or better against this Browns team. Cleveland is not known for its pass defense and Cousins will be looking to guide his squad to that first victory at home.
2. Terrelle Pryor, WR, Browns
Judging by Pryor's body of work in his previous contest, he's capable of putting up big numbers on any given day. If anyone's going to have an offensive explosion for the Browns it will be Pryor, who racked up over 200 yards between three positions against the Dolphins. The wide receiver had his best work at his normal position, but also threw 3-of-3 passes as a quarterback and played a bit of running back as well. Look for Pryor to continue to show off his all-around talents in this game.
3. DeSean Jackson, WR, Redskins
Jackson was questionable earlier in the week as he sat out of a practice session. The receiver did the same in the prior week, but still managed to put together a decent performance against New York. He's had nearly 100 yard receiving days for two of his three games so far. Some more touchdowns would be nice, and he could get them if he's on the field against this weaker Browns defense. As of Friday, he put in a full practice, which is good news for Jackson and Redskins fans.
Odds
As of this report, the Redskins were eight-point favorites at home at several sports books. The over/under points total was at 47 points for the complete game.
Next Week
The Browns will host the New England Patriots next Sunday at 1 p.m. Eastern Time. The Redskins will visit the Baltimore Ravens for a game at the same time slot.
This article originally appeared on