Browns' McCown addresses Cowboys trade rumors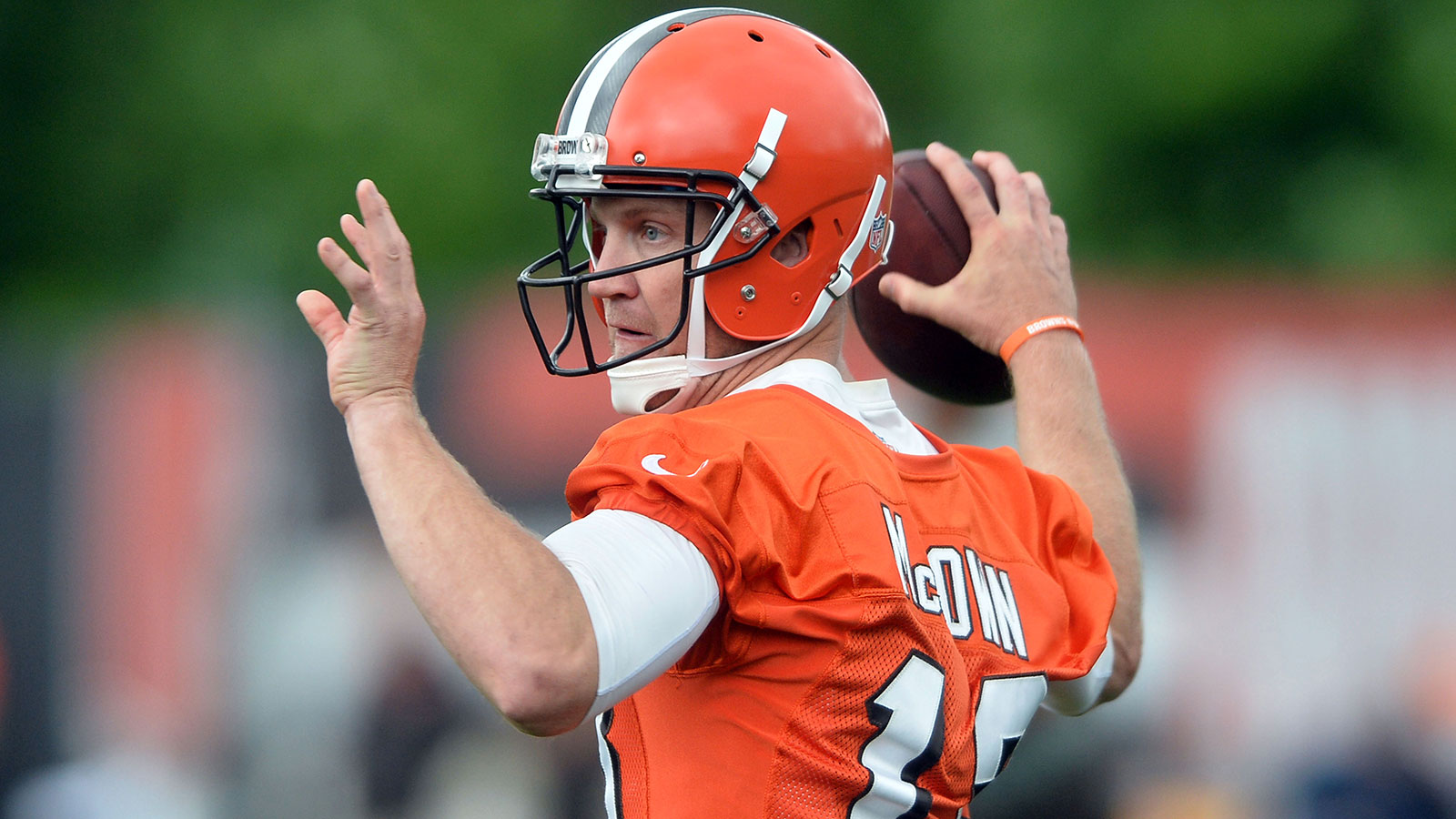 The Dallas Cowboys' search for a backup QB immediately became a hot topic after Kellen Moore broke his leg, and when Nick Foles spurned his hometown team to sign with the Chiefs, it became even more of a burning question.
The rumors turned to another Texas native, Josh McCown, and the Cleveland Browns QB on Thursday addressed the reports that the teams were talking about a trade.
While McCown said he's focused on the Browns, he acknowledged he grew up a Cowboys fan and has discussed the situation with the Browns' front office.
"I've worn No. 12 most of my career because of Roger Staubach," McCown said. "Obviously the Cowboys, if you grew up in Texas, is near and dear to everybody's heart."
McCown, 37, threw for 2,109 yards and 12 TDs in eight games last year and is competing with Robert Griffin III for the Browns' starting job.
While other names have been rumored, Jerry Jones on Thursday said the Cowboys are in no hurry to make a move. They have rookie Dak Prescott and second-year Jameill Showers to take a look at.
Coach Jason Garrett even served as the third-string QB on Thursday.
"You evaluate the landscape of quarterbacks who are not on teams, you evaluate the quarterbacks who are on teams and the options you have," Garrett said. "But our focus really is on getting these younger guys prepared and ready to go."
#Cowboys source tells me they've expressed no interest in Michael Vick or Josh Freeman. Somebody's media-campaigning here. @1053thefan

— mike fisher ✭ (@fishsports) August 5, 2016
It's a serious subject for the Cowboys, who are 1-14 without Romo in the lineup since 2014. They used three backups last season — Moore, Matt Cassel and Brandon Weeden — so they're motivated to find the right one.
"We haven't even played a preseason game yet," offensive coordinator Scott Linehan said. "You get really impatient and say, 'Got to get him in, got to get him in.' Well, we've got to get the right guy in. We're going to let Dak and Jameill get some really quality reps while we're still evaluating what we would do."
The Associated Press contributed to this report.