Browns Go Full Browns, Call Timeout Before First Play (Photo)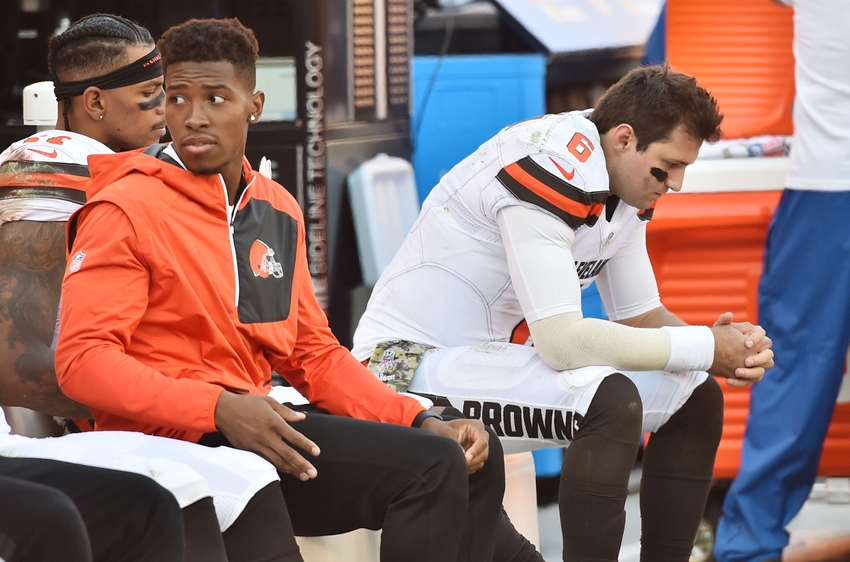 The poor Cleveland Browns couldn't help but make an error before the first snap of their Thursday Night Football game against the Baltimore Ravens.
It's not often that the Cleveland Browns find themselves under the bright lights of primetime. Thursday Night Football against the Baltimore Ravens in Week 10 was one of those times, though. Cleveland entered the game at a dismal 0-9, but hoped that they'd rise to the occasion in a nationally televised game and get win No. 1.
Instead, things started out as embarrassingly as possible for the Browns. And the phrase starting out is not meant as a general phrase.
After kicking off to the Ravens, the Cleveland defense and the Baltimore offense took the field. The Browns defense has left a lot to be desired this season, but so too have the Ravens when they've had the ball. Before the first snap, though, the unthinkable happened for the Browns. With the play clock rolling down, Hue Jackson and his staff called timeout for Cleveland.
This is something you'll never see in an NFL game. The clock isn't running and there's no need to change personnel because it's the first play of the game. Why then did Jackson's group call a timeout? Because there were too many men on the field, again, for the first snap from scrimmage:
This is peak Browns in 2016. Despite having talent, this season has been a compilation of follies and shortcomings. Perhaps the most notable coming into Week 10 was rookie quarterback Cody Kessler throwing a fumble while getting hit and subsequently injured.
However, calling a timeout on the first play of the game might be the new low bar for even this Browns team.
More from NFL Spin Zone
This article originally appeared on