Browns first-round pick had an awkward first encounter with Joe Thomas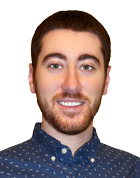 The Cleveland Browns welcomed their 10 draft picks to the team Thursday night by hosting a rookie dinner. It wasn't all rookies at the event, as the team asked 10-time Pro Bowl tackle Joe Thomas – the longest-tenured Brown – to attend.
Tight end David Njoku, one of Cleveland's three first-round picks, probably wishes his first meeting with Thomas went a little bit differently because it was definitely awkward. He thought Thomas was a coach, which I guess is an honest mistake.
Funniest moment of the night was when @David_Njoku80 asked me if I was a coach!

— Joe Thomas (@joethomas73) May 12, 2017
But really? He thought this guy was a coach?!
— Cleveland Browns (@Browns) May 11, 2017
Thomas (kind of) went along with it, telling Njoku that he's a player/coach who takes the field on Sundays.
.@David_Njoku80 I told him I'm a player/coach. Mostly I'll be coaching, but you will see me playing on sundays. 😂

— Joe Thomas (@joethomas73) May 12, 2017
Njoku could only laugh at himself.
😂😂😂🤦🏾‍♂️🤦🏾‍♂️🤦🏾‍♂️ https://t.co/QGsLVssI4K

— Chief David Njoku (@David_Njoku80) May 12, 2017
Thomas and Njoku will get to know each other fairly well when the rookie is on the line blocking this season.