Browns exec weighs in on Josh Gordon trade rumors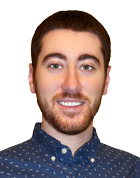 The Cleveland Browns will have to wait until Week 5 of the regular season to officially welcome Josh Gordon back to game action, but he remains a significant asset to the team. He's been working out with the Browns and participating in practice, and if all goes well, Gordon is expected to make his preseason debut this week against the Buccaneers.
The troubled receiver is of course suspended for the first four games of the season, so he won't be contributor for all 16 this season. He also needs to remain focused on football and put his off-field troubles aside, which the Browns are banking on him to do.
"Yeah, we see Josh as a great weapon for our offense,'' Browns executive vice president Sashi Brown said via Cleveland.com. "He's still working himself back into shape. He's done a good job getting on top of the playbook. He's kind of come back in and I think even to his surprise feels much like a veteran in the room to some of the younger receivers."
There have been rumors swirling that the Browns are worried about Gordon's maturity and are concerned that he may fall back into his old ways. Those reports have stirred up some trade winds surrounding Gordon and the Browns, suggesting Cleveland is looking to deal him after reportedly taking calls for the receiver.
Brown put those rumors, or the "mischaracterization," as he called it, to rest on Thursday.
"We've said all we needed to say about it," he said. "We're not looking to trade Josh."
So there's that. It's unclear what the Browns would have been able to fetch for Gordon, who's only eligible to play 12 games this season. More importantly, he's one slip-up from a lengthy suspension that could potentially force him out of the NFL.
Brown reiterated that the reports of a potential trade exploration were false, though, and assured that Gordon is "doing well."
"I'm just not going to enter into any of the speculation,'' he said. "I understand what the interest is in Josh. There are literally hundreds of conversations going around the league about players all the time, and if we got into speculating about all the reports, about what could be going on and what conversations could be going on we'd be here for a much longer time than we have."