Browns Don't Bother Blocking Ravens, Get Josh McCown Sacked (Video)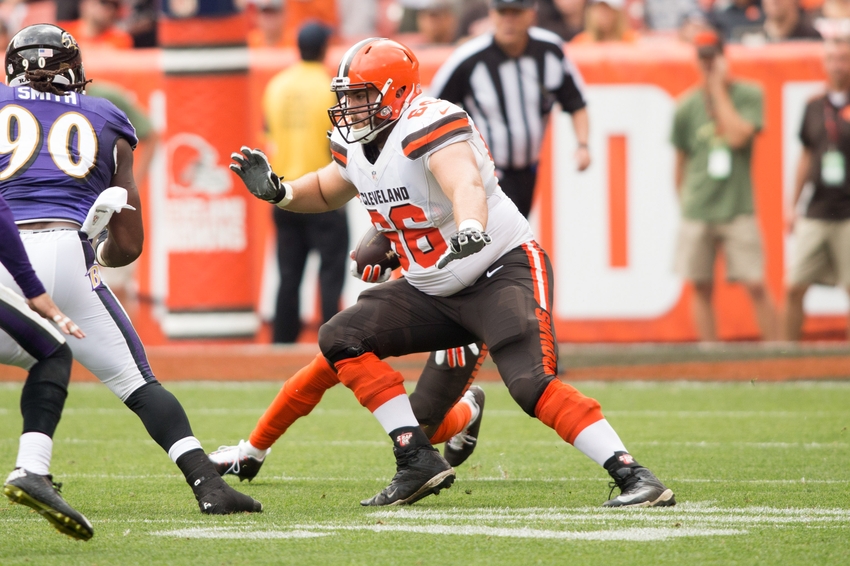 Cleveland Browns guard Spencer Drango completely whiffed trying to block Baltimore Ravens linebacker Za'Darius Smith and Josh McCown paid for it.
Sometimes offensive linemen, even in the NFL, miss blocks. When you have an elite pass rusher coming at you with all kinds of speed and power moves, sometimes you're going to get beat. However, leave it to the Cleveland Browns to take that to a whole new level on Thursday Night Football against the Baltimore Ravens.
In the second half, Cleveland head coach Hue Jackson had benched rookie quarterback Cody Kessler in favor of veteran Josh McCown. That was a curious decision, but you don't get to 0-9 by having it all together. What's curious, though, is that McCown must have done something quite mean to rookie guard Spencer Drango—or at least that's what his block up the middle indicated.
Ravens linebacker/lineman Za'Darius Smith was coming up the middle with a routine pass rush. Smith made first contact and all Drango had to do was at least sort of engage to slow him down and give McCown some kind of time to work. Instead, he didn't do anything at all and Smith essentially let go of the frozen guard and went straight at McCown for the sack:
You can actually see the moment when Smith realizes mentally, "this guy isn't going to block me, is he?" Chances are, there aren't going to be many worse blocks or whiffs on the season than this one.
Of course, the Browns have been embarrassing themselves on multiple times in front of the national audience. However, Drango takes the cake with this play. This is absolutely inexcusable play, rookie or not.
This article originally appeared on