Browns coach Hue Jackson responds to the Josh McCown trade rumors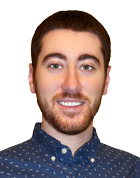 The Dallas Cowboys are openly shopping around for a backup quarterback after losing Kellen Moore to a broken ankle. Nick Foles was an option, but he elected to sign with the Kansas City Chiefs, reuniting with Andy Reid.
The Cowboys then turned their attention to trade targets with Josh McCown being one of them. The Browns, however, have been reluctant to deal the veteran quarterback. On Thursday, head coach Hue Jackson addressed the rumors and debunked any idea that the Browns are interested in shipping McCown to Dallas.
Of course, the head coach isn't the one wheeling and dealing players via trade. That's the front office's doing, though the guy coaching the players is usually in the loop. Jackson acknowledged that, and while it's not known for sure that he's aware of all the trade talks the front office is having, he expects to be made aware of the situation should one arise.
McCown has showed no interest in wanting out of Cleveland despite the likelihood that he'll be the backup to Robert Griffin III. Knowing Griffin's injury history and the uncertainty surrounding him after not playing in 2015, the Browns would be wise to hold onto McCown.
Perhaps when we get closer to the start of the season, the Browns will be more open to trading the veteran. Until then, he's staying in Cleveland.