Browns Cam Erving, Cowboys David Irving Fight, Both Ejected (Video)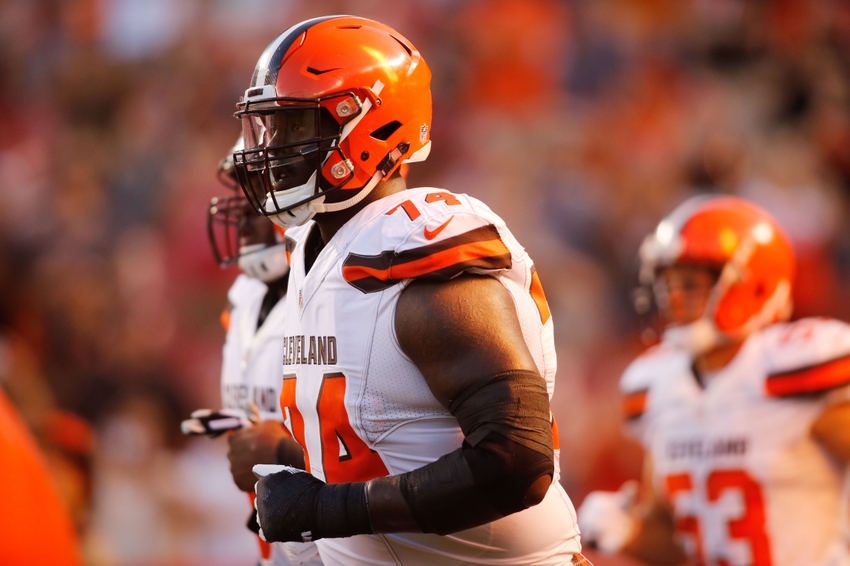 Cleveland Browns center Cam Erving and Dallas Cowboys defensive end David Irving got in a fight on the first drive and both got ejected.
When people looked at the NFL Week 9 matchup between the Cleveland Browns and Dallas Cowboys and said it was going to get ugly, they were probably talking about the score. However, on the first drive of the game, that phrase took on a whole new meaning. With the Browns having gotten deep into Dallas territory, things took a nasty turn quickly.
Cody Kessler and the Browns had driven into the red zone thanks to a big pass play to Isaiah Crowell. Looking for the end zone, Kessler fired and found Andrew Hawkins for what appeared to be six points. Then the extra-currriculars started getting in the way and making things ugly.
Far away from the play—about the 30-yard line—Cowboys defensive end David Irving took Browns center Cam Erving to the ground after a skirmish and being locked up. Irving then held the center by the shoulder pads and tried to throw him back on the ground. That's when the Browns center ripped the helmet off of the Dallas end's head. Erving then got ridiculous and threw the helmet at Irving before finally getting separated from one another:
That's about as ugly of a scene as you'll ever see in an NFL game—and the Browns and Cowboys didn't even wait more than a few minutes after kickoff for it to happen.
Rightfully so, but Erving and Irving were ejected for the fight. For an already depleted Cowboys defensive line and a shaky Browns offensive line, both are big losses. Hopefully both teams clean things up after that incident, though. There's no place for that type of fighting, helmet throwing, or anything that happened in Cleveland.
More from NFL Spin Zone
This article originally appeared on