Browns avoid being sellers at the trade deadline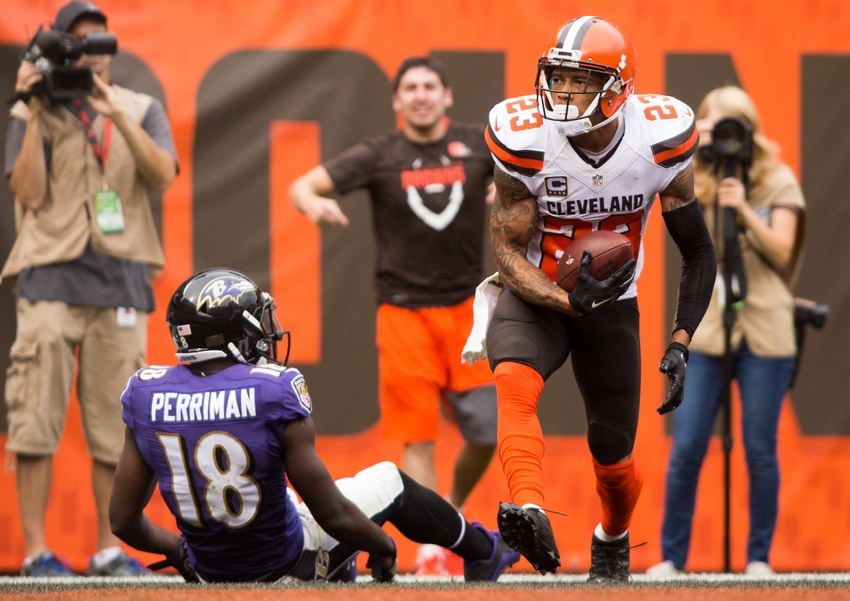 After trading for Jamie Collins, the Cleveland Browns did not get rid of any talent before Tuesday's trade deadline came and passed.
In most years, the team with the NFL's worst record may be looking to trade away talent at the trade deadline in order to acquire more draft picks. That was not the case with the 2016 Cleveland Browns.
After stockpiling picks for the past year, the Browns decided to use one in a trade with the New England Patriots to acquire Jamie Collins. It is not often that an 0-8 team takes a great player from a Super Bowl-contending team, but this is Cleveland so anything is possible.
The addition of Collins was the opposite of what many expected, as the Browns were in a position to trade away talent. Joe Haden, Tramon Williams and Josh Gordon were all rumored to be potential trade pieces, while Joe Thomas was in that rumor mill until Hue Jackson shut those talks down.
It may be surprising to Browns fans that none of these players got moved, but the Browns were likely asking for too much in return. Haden's injuries, Williams' age and declining play and Gordon's suspension issues all lower their respective values. Thomas has the highest value on the team, but trading him would decimate an already thin offensive line, so it was smart to shut down those thoughts.
Haden may have been the closest one to being traded, at least according to some late rumors before the deadline passed.
This price may have been as high as a second or third-round pick, which is indeed too high for a cornerback who hasn't been healthy for two straight seasons. Keeping Haden means he will have the chance to turn things back around as a member of the Browns.
Fans may be starting to get frustrated with Haden's play, but trading him for a low draft pick would have less potential return that keeping him and hoping he can turn things around. He is only 27 years old, so there is plenty of time to put this past season-and-a-half behind him and get back to his Pro Bowl level of play. The team is also 0-8, so trading him wouldn't do much to change anything.
His potential value is also much higher than either Williams or Gordon, both of whom may not be on the team in 2017. Williams has struggled with his health, but Gordon is just a lost cause at this point. Expecting a team to give up any value in a trade for him is just not likely. No matter what he says, it is hard to trust him given his past actions. He may get another shot in the NFL eventually, but it looks less likely with each passing day.
So while the Browns seemed in a position to be sellers at the deadline, fans may be putting too much stock in just how valuable certain players are to other teams.
More from Dawg Pound Daily
This article originally appeared on