Browns at Ravens: Preview, Predictions and More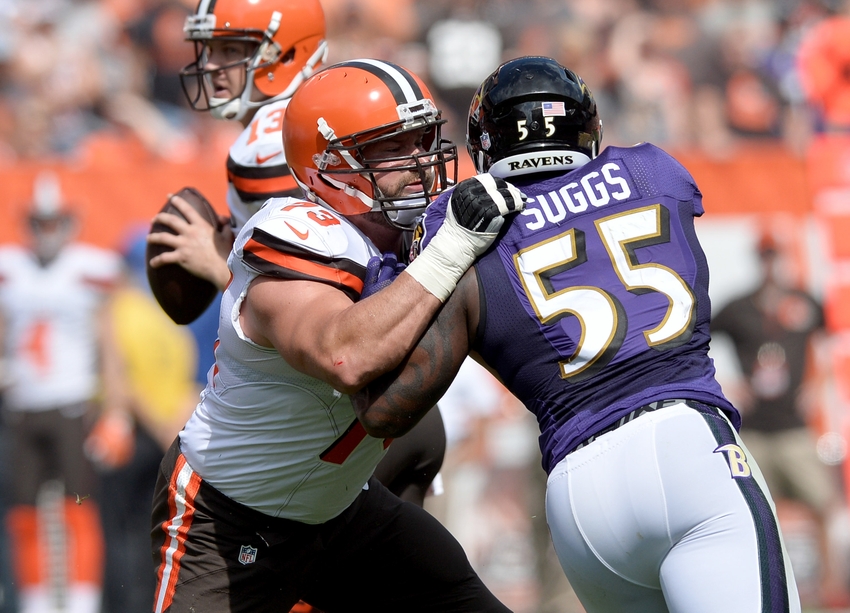 Cleveland Browns vs. Baltimore Ravens
The 0-9 Cleveland Browns visit the Baltimore Ravens tonight in a battle of AFC North rivals. It has been tough sledding thus far for first year coach Hue Jackson in Cleveland. The Browns have struggled thanks to quarterback injuries and inconsistency. It doesn't help Jackson that he is coaching a subpar roster.
Baltimore snapped a four-game losing streak last week by beating the rival Pittsburgh Steelers, 21-14. With the win, the Ravens are above .500 and back in the thick of the playoff race in the AFC.
Cleveland has traditionally played the Ravens tough, especially in Baltimore. If they want to have any chance of pulling off the upset, they are going to need to play well in all three phases and protect the football, something they have not done this season.
Here are the keys to victory for both teams.
Browns Keys to Victory:
1. Get Quality Quarterback Play: Rookie Cody Kessler is once again the starting quarterback. Kessler needs to play well and lead the offense on some productive drives tonight. This is Kessler's job the rest of the season. If he wants it to be his job beyond this season, he needs to make the most of his opportunity.
2. Run the Football: Cleveland needs to get Isiah Crowell going. After a strong start to the season, Crowell has tailed off in recent weeks. If the Browns can establish their ground game and run the football, they can keep this game close.
3. Limit the Big Plays: The Browns cannot give up big plays to Mike Wallace and Steve Smith if they want to have any chance of winning this game. Big plays have been a problem for this secondary all season. They can't give them up tonight.
Ravens Keys to Victory
1. Get the Offense on Track: The Ravens have a championship caliber defense and they are good on special teams, but the offense has to improve. The change at offensive coordinator is paying off with Marty Mornhinweg running the offense now. Mornhinweg has simplified things, but the Ravens offense is still underachieving. They need to be better and have the chance to against a poor defense.
2. Score First: There is no reason why the Ravens can't get off to a good start, score first and take of control the game. A good performance offensively tonight would give the Ravens some much needed confidence.
3. Don't Take Them for Granted: Make no mistake about it, the Browns are bad. I don't think they'll win a game this season. That being said, the Ravens cannot take them for granted. Baltimore needs to play well tonight, win and continue to build momentum.
Odds
Point Spread: Baltimore -7.5
Moneyline: Baltimore -350, Cleveland +290
Over/Under: -110
Prediction
The Ravens need to win this game to stay in the playoff hunt. They will. Cleveland is bad and they aren't good enough to win this game.
Pick: Baltimore Ravens: 28, Cleveland Browns: 17
This article originally appeared on