Browns at Ravens: 3 things we learned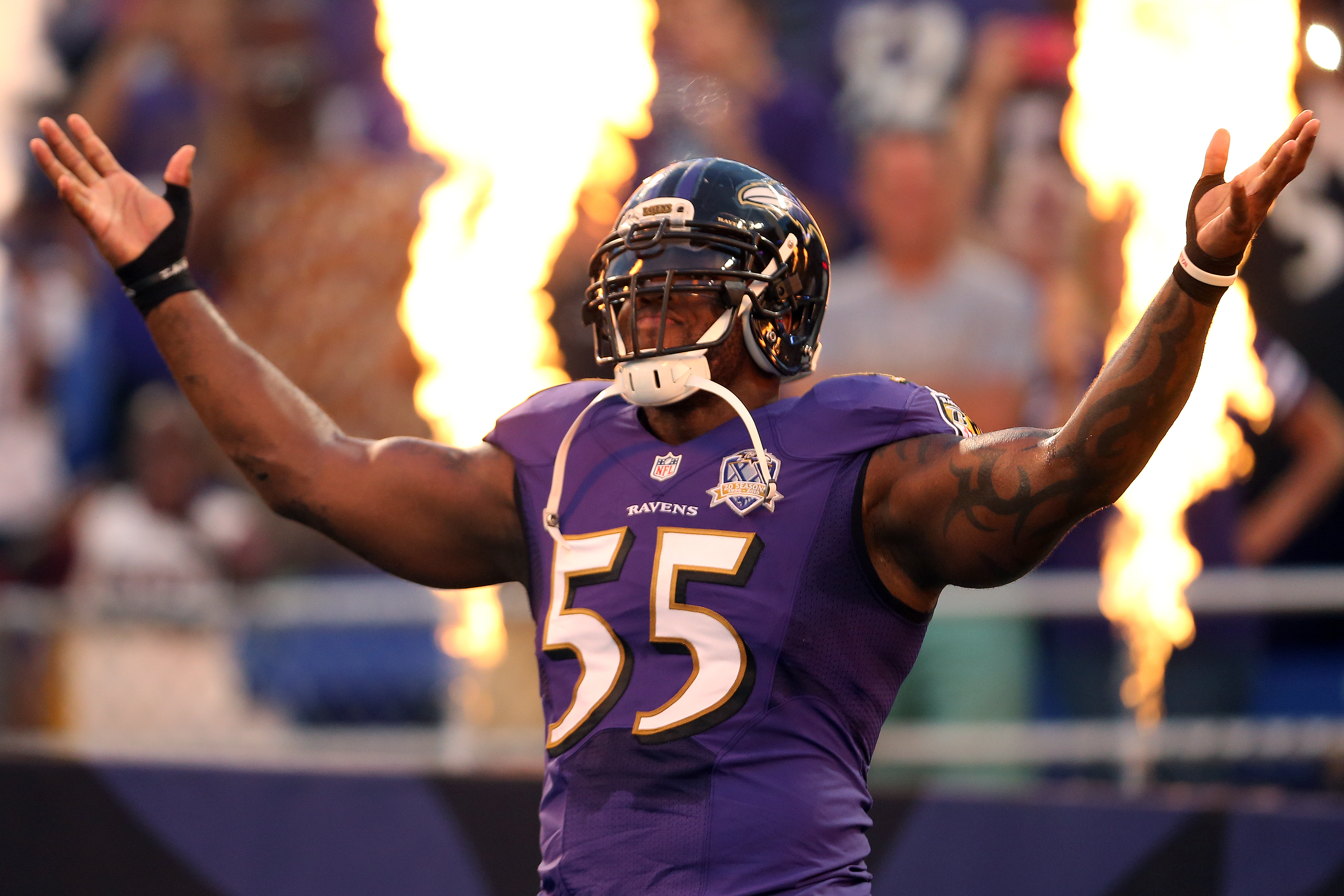 The Baltimore Ravens whipped the Cleveland Browns 28-7 on Thursday Night Football in Week 10. Here are three lessons from their dominant win.
Lessons were learned on both sides of the ball for the Ravens. Specifically, the Baltimore offense knows the value of a faster pace for setting its playmakers free.
Defensively, the Ravens already knew they had a fearsome front seven. Yet even defensive coordinator Dean Pees has to be pleasantly surprised by the awesome depth of his pass-rush rotation.
As for the Browns, they've slipped to 0-10 but they have also found out how good their newest addition can be.
Here's what we learned about both teams after this matchup:
Jamie Collins can be dominant in Cleveland
Collins hasn't taken long to show the Browns their trade with the New England Patriots looks like a masterstroke. Cleveland had to be happy about getting a Pro Bowl linebacker. In fact, Browns defensive coordinator Ray Horton must have been giddy considering the creative ways he's already using Collins.
Horton started this game playing the former Pats inside 'backer outside on base downs. It's a switch that can work wonders for Collins, who can be a terror off the edge with his size and speed.
He can make a transition similar to the one Chad Brown made with the Pittsburgh Steelers back in the mid-90s.
More on FanSided:
But Collins will also still be a force in the middle. Horton shifted him inside on third downs, sometimes dropping him in coverage, sending him on the rush at others.
Collins' lone sack came on the type of cross blitz the Steelers once made famous, and Horton learned on the staff with Dick LeBeau. SNF on NBC relayed a highlight of the explosive takedown:
Collins is a true dynamo loaded with skills. Horton is already showing he's intent on using them all.
No-huddle offense liberated Joe Flacco
It looked like another typical struggle for the Ravens offense in a season so far full of them. Collins was dominating, and Baltimore quarterback Joe Flacco barely had time to find his range and radar.
But things changed in the third quarter when offensive coordinator Marty Mornhinweg had Flacco and his unit up the pace. It was a change head coach John Harbaugh had called for at halftime:
With Cleveland's young defense struggling to keep up, Flacco suddenly had easier reads and quicker throws. He made both to target nine different receivers and pass his way to three touchdowns.
Afterwards, Flacco heralded the switch to a hurry up mode, according to Jeff Zrebiec of the Baltimore Sun:
The accelerated pace is something the Ravens should maintain next week on the road against the Dallas Cowboys.
Baltimore's pass-rush rotation is one of the league's best
The Ravens crushed the pass pocket and sacked Browns quarterbacks four times. There were some notable performances, particularly from veteran rush end Terrell Suggs. But what really stood out was how pressure and hits came from everywhere.
Suggs got a sack, but so did cornerback Lardarius Webb. D-tackle Timmy Jernigan also got a sack from the interior. Another QB takedown came when Pees moved edge-rusher Za'Darius Smith inside.
The Ravens boast possibly the best front seven in the NFL at the starter level. But there's also a solid contingent of rotational players who can wreck blocking schemes any time they take the field.
Few teams possess this kind of scary depth when it comes to quarterback hunters. Mixing quality personnel with the sophisticated pressures Pees draws up makes the Ravens masters of bringing the heat.
This article originally appeared on