Broncos Win Off Blocked Extra Point Return for Two (Video)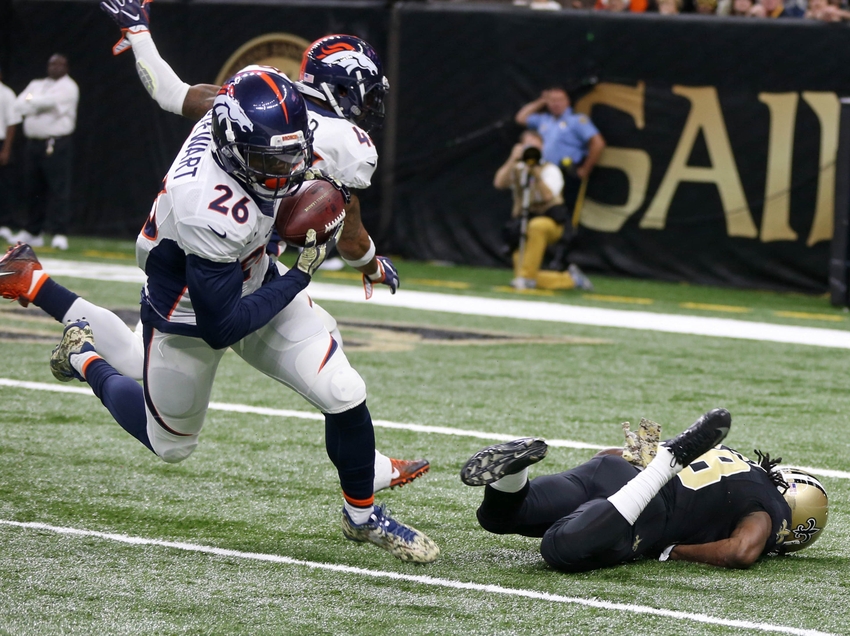 The Denver Broncos picked up a huge road win over the New Orleans Saints thanks to a blocked extra point return late in the fourth quarter.
In the first half of the matchup with the New Orleans Saints in Week 10, the Denver Broncos were in control. However, they allowed Drew Brees and company to pick up some momentum at home and it looked like it was all she wrote for the Broncos on the road. Yet, they came up with a little bit of magic in the Big Easy late in the game when New Orleans had a chance to essentially secure the win.
After scoring a touchdown to tie the game at 23-23, all that the Saints had to do was kick the extra point and the game would be theirs as only a minute remained on the clock. However, that's always easier said than done in a high-pressure situation—especially when Denver sends the house.
Going all-out to try and stop the kick, the Broncos got a hand on the kick to make the block on the extra point. They then picked up the loose ball and went down the sideline. And they kept going all the way until crossing the goal-line for two points to give them the lead. With so little time, that made it the game-winning blocked extra point return for two points:
After review, the call of the field stands.

Leap the line.
Block the extra point.
Take the lead.
Wow. #DENvsNO https://t.co/yX5QdVQ2Bn

— NFL (@NFL) November 13, 2016
This is absolutely the most absurd way to go about winning a football game. Just when you think you've seen it all, something like this goes down in New Orleans.
This article originally appeared on