Broncos vs. Colts Wednesday Injury Report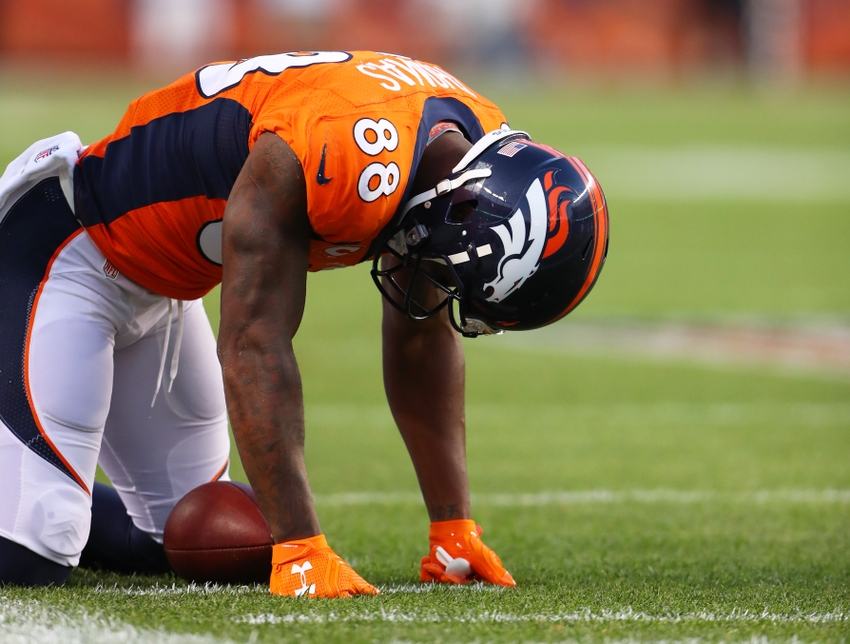 The first injury report for the showdown between the Denver Broncos and Indianapolis Colts has been released. Who is on track to play on Sunday?
The Denver Broncos are coming off a thrilling Super Bowl 50 rematch victory over the Carolina Panthers. The Indianapolis Colts lost their first game of the season on a last second field goal by Detroit.
Now both of these teams will square off in the second game of the season in Denver, Colorado. The Colts have won three of the last four meetings, including a two game split in the 2014-15 season in Denver.
The Colts were responsible for giving the Broncos their first loss of the season during the 2015-16 season. Now the Broncos are looking to reverse those trends. And this game might be the perfect time to do it as we take an early look at the injury report.
For the Denver Broncos, the only player that did not participate in practice on Wednesday was wide receiver Bennie Fowler. He is still dealing with his elbow injury that he suffered in preseason. But it looks like he could be on the path to playing soon.
More from Predominantly Orange
Broncos tight end Jeff Heuerman and wide out Demaryius Thomas were limited in practice today with ankle and hip injuries respectfully. Last week, Thomas went to get a second opinion, but it is clear that the hip was still bothering him. Kubiak believes he should be able to play on Sunday.
However, that is something worth keeping an eye on.
Center James Ferentz (knee), OL Ty Sambrailo (elbow), OLB Demarcus Ware (back), and DE Billy Winn (back) were all full participants in practice.
For the Indianapolis Colts, the injury list is quite long. Some of the key players that did not participate in practice are CB Vontae Davis (ankle) and LB Robert Mathis (foot). The tough part for the Colts is that quite a bit of the defense, mostly the secondary, either did not participate or were limited.
That could spell trouble for the Colts. It could be a lighter blow if Thomas ends up becoming limited on Sunday. But with so many weapons in the passing game, it could be a field day for Trevor Siemian throwing the football.
Check back here at Predominantly Orange for the latest injury updates and more as we get Broncos Country ready for the Indianapolis Colts.
This article originally appeared on