Broncos to wear old-school helmet (Photo)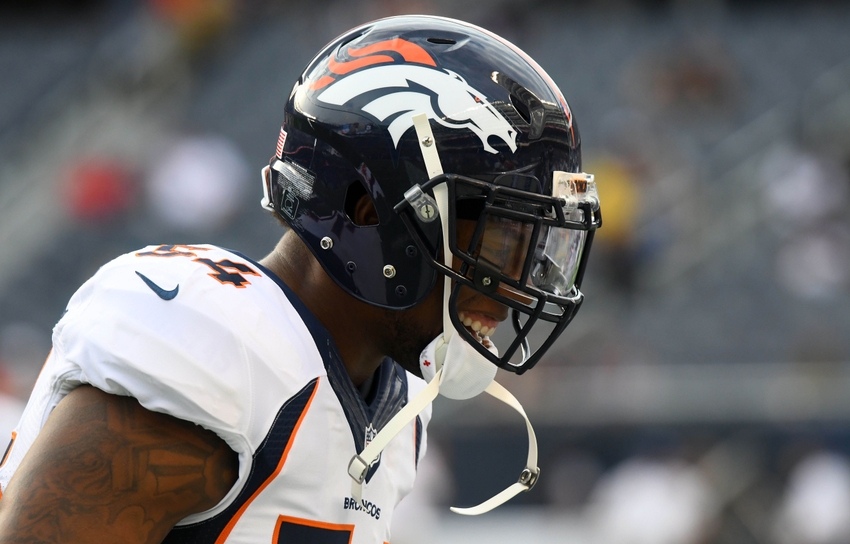 The Denver Broncos are going old-school with their color rush uniforms, although things won't quite look the same.
This season, the National Football League is continuing its color rush program for Thursday Night Football games. It has been an eyesore most of the time, like when the New York Jets and Buffalo Bills play. Those contests look like some kind of grotesque Christmas outing gone bad.
However, the Broncos are going with some pretty cool, changes. While their uniforms are slated to be all orange (terrifying), the helmets are going back to the way things used to be. Instead of having the stallion on the side as they have since 1997, Denver is going with the old "D" logo with the horse coming through the gap.
Unfortunately, due to a league rule, the helmet won't be the exact same. The NFL mandates that teams do not change the base color of the helmet, and so we will have the old logo over the new color, which is a much darker blue. It's not perfect, but it is still pretty sweet.
Check out these other NFL posts from FanSided:
Top 10 craziest NFL fan bases
Top 15 NFL Draft busts of all-time
Top 15 Heisman winners who flopped in the NFL
Frankly, Denver should go back to these. The new uniforms are alright, but those old ones made fashionable by Tom Jackson, Floyd Little and John Elway are something special.
More from FanSided
This article originally appeared on