Broncos Sign Safety Darian Stewart to Four Year Extension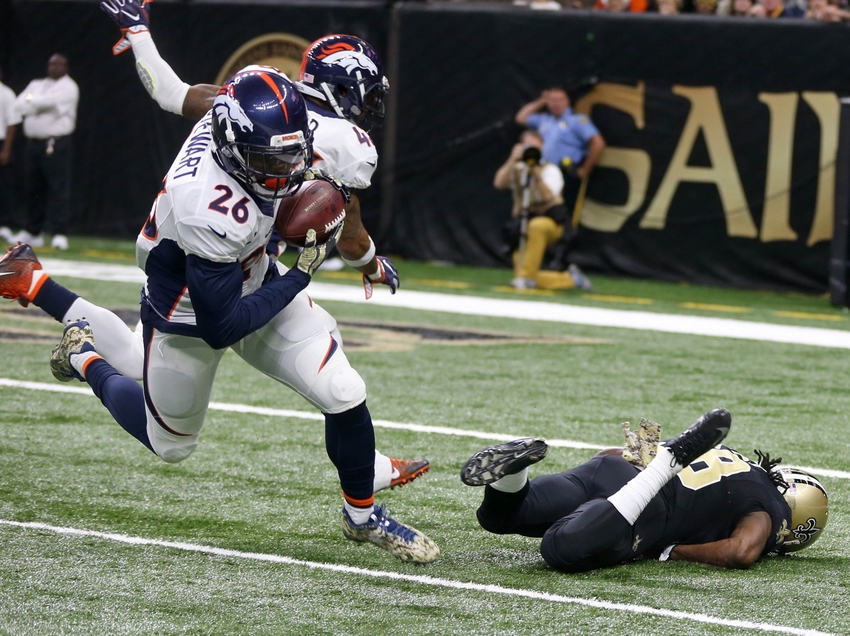 The Denver Broncos and Darian Stewart have agreed on a contract extension that will keep another member of the No Fly Zone with the team for a good amount of time.
The No Fly Zone for the Denver Broncos has been one of the best secondaries we have seen in a long time.
Now, another member of the No Fly Zone is getting paid for his efforts.
The Denver Broncos and free safety Darian Stewart have agreed on a four year contract extension worth $28 million dollars. $17.5 million is guaranteed. The contract can also be worth up to $30 million.
Broncos reached agreement with S Darian Stewart on a 4-year extension, per source.

— Adam Schefter (@AdamSchefter) November 26, 2016
The new 4-year extension for #Broncos S Darian Stewart is worth up to $30M, source said. $28M base. $17.5M in guarantees.

— Ian Rapoport (@RapSheet) November 26, 2016
With Darian Stewart in Denver until 2020, the No Fly Zone will be staying in tact for a long time.
I am really glad that they got the deal done. After his performance against the New Orleans Saints, I wanted John Elway to take care of his contract right away.
It looks like my prayers have been answered.
This also gives John Elway and the Denver Broncos more options when it comes to free agency signings in the off season. Darian Stewart was one of the key names that was going to be a free agent at the end of the season.
More from Predominantly Orange
Darian Stewart has been one of the most underrated players in the Broncos defense since his arrival to Denver in 2015. He made a huge play at the end of the season opener against the Baltimore Ravens last season.
This contract also helps out the Denver Broncos. Stewart will be making $7 million a year. That is only 11th among safeties. There is no doubt he would have made more on the open market.
Once again, In Elway We Trust. He was able to sign a big time player on defense on a hometown discount.
This is very exciting for Broncos Country now that Chris Harris Jr. and Darian Stewart have signed to long term deals in the last 18 months. With Aqib Talib's deal still in place, now the goal is to get T.J. Ward to a long deal.
Knowing Elway, he will find a way to make it happen. Congrats to Darian Stewart!
This article originally appeared on