Broncos' RB Ball: I'm the '1B' to C.J. Anderson's '1A'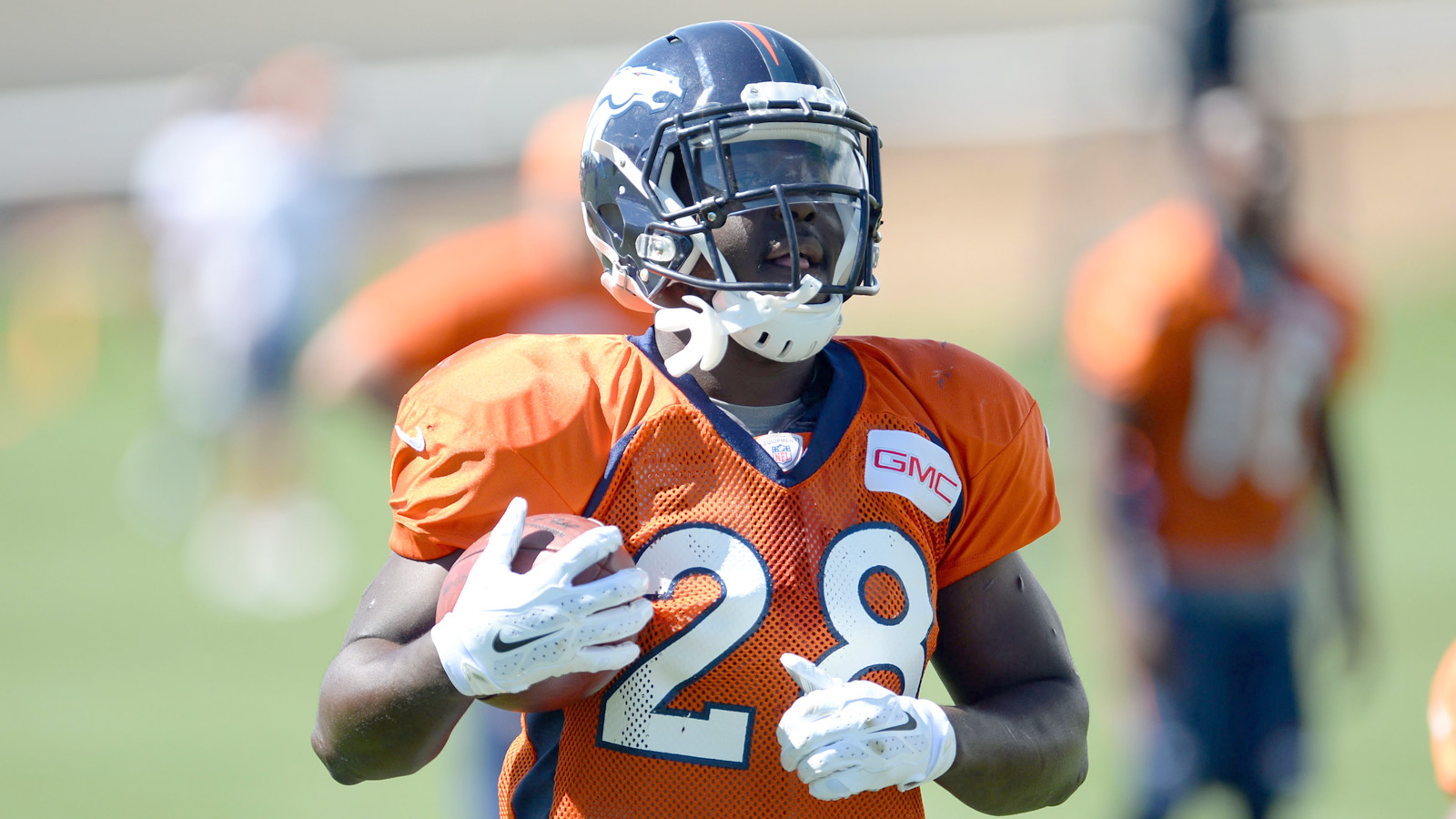 C.J. Anderson is getting the first crack at the Broncos' starting running back job.
But, as Montee Ball found out last year, the first person tabbed isn't always the man who ends up with the gig.
"It's a long season," Ball told reporters, "so we most definitely understand that we're going to have to keep battling and keep fighting for the position, which will make the offense better and the team better. Healthy competition is important."
Ball lost the job last season to Anderson, but called himself the "1-B" to Anderson's "1A" in Denver. He's not wrong in saying that new head coach Gary Kubiak's staff will need multiple backs to step up.
Kubiak said that Anderson's emergence has lit a fire under Ball this offseason.
"He's very focused in what he's doing," Kubiak told 9News Denver. "I think he knows C.J. did a heck of a job at the end of the year, but he sees himself as a starter also."
History has shown that Kubiak plugs players into his system and churns out 1,000-yard rushers. So don't expect Ball, the team's second-round pick in 2013, to go away anytime soon.