Broncos leaning on TE Owen Daniels during offensive transition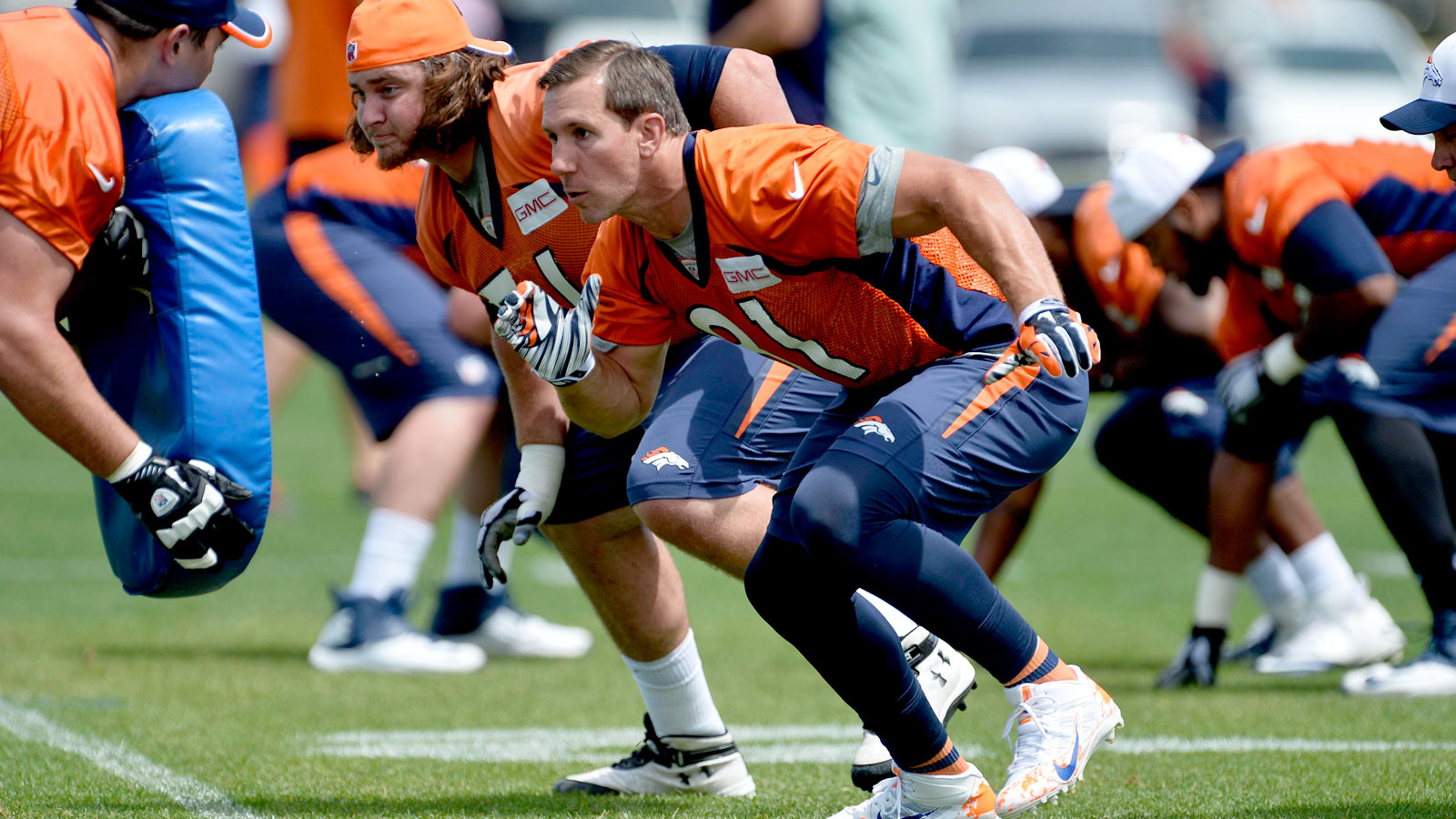 Peyton Manning is no longer the most tenured within his own offense.
That distinction goes to nine-year veteran and nine-year Gary Kubiak disciple Owen Daniels. So, this summer, the knowledgable tight end will guide Manning and others through training camp as his team transitions to a new offense.
It's a role the Wisconsin alum is happy to play for his new team and old coach.
"Guys ask questions," Daniels told ESPN. "They've done an awesome job of learning it and they've picked it up really, really quickly and really, really well. Sometimes they'll be a little, 'hey, what do we got on this?' as we're breaking the huddle, but guys have been doing an awesome job, and I like that… I know it's tough; it's got to be tough to learn something totally different than they've been doing the last few years. I'm happy to be in that teacher role."
Daniels is already proving to be a key cog in the offensive machine Kubiak is trying to build in Denver. He joined the Broncos after notching six 40-catch seasons under the same staff. And he'll get every opportunity to start without ex-star Julius Thomas on the team.
Daniels be worth his contract twice over if he can help the Broncos learn their plays, too. Any knowledge he can impart goes a long way with Kubiak.
"He's the same player he's always been," Kubiak said of Daniels. "I knew as a person how important ball was to him and he's at a stage in his career where he's looking for the ultimate success. He's had some individual success and he's looking for the ultimate team success, so it's great to have him here."
(h/t ESPN)
Ron Chenoy – USA TODAY Sports