Broncos' OL plans on serving his country while blocking for his QB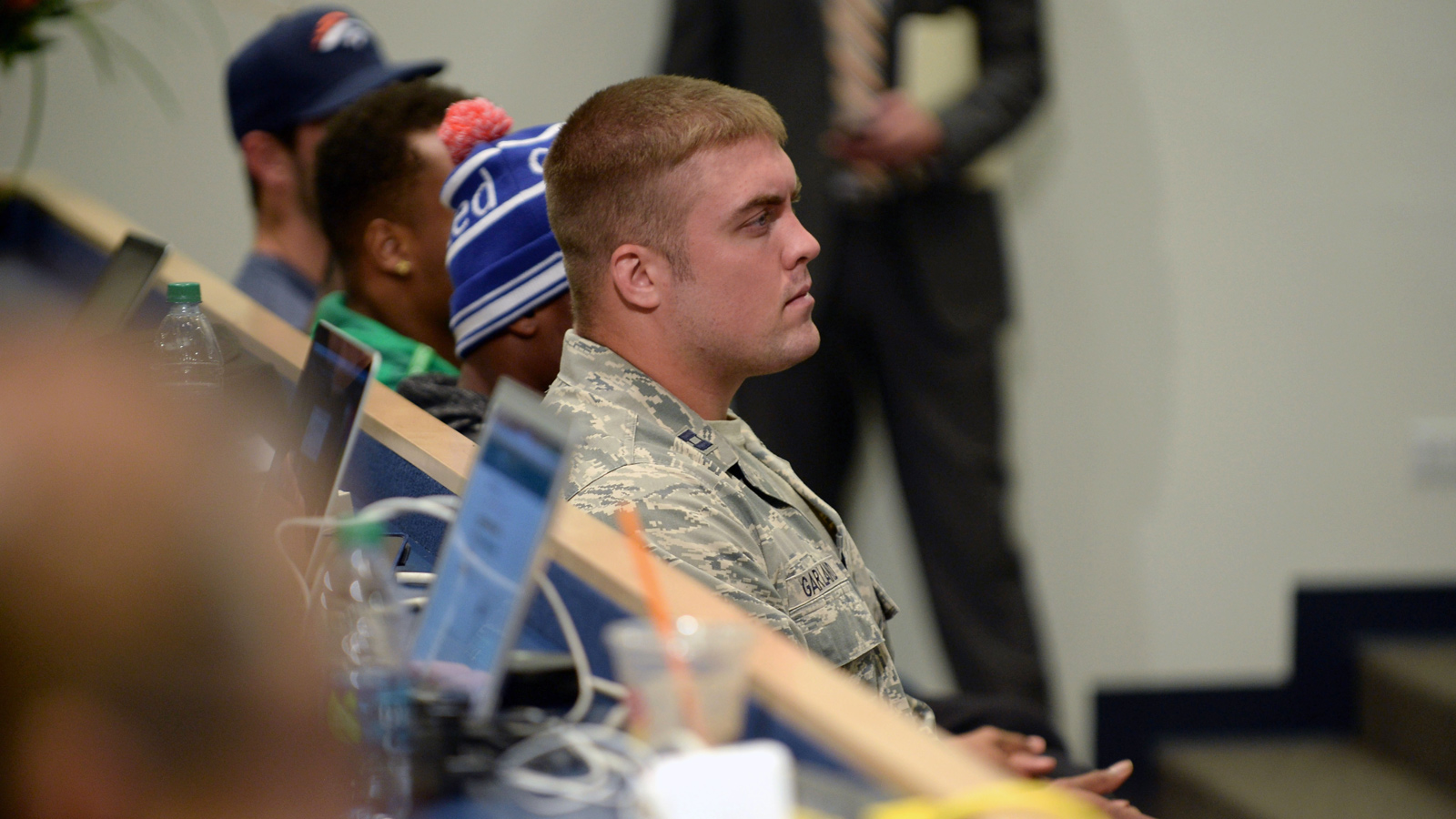 Ben Garland has a new job protecting Peyton Manning. That doesn't mean the new Broncos guard is ready to give up his old job, though.
Garland, an Air Force Academy Falcon, said he'll continue to serve in the U.S. military — even now that his commitment has been fulfilled.
"I'm currently serving in the Air National Guard at Buckley Air Force Base," Garland told CBS 4 in Denver. "I absolutely love it, so I'm going to continue to serve as long as I can, as long as it works out with both of my schedules."
It speaks volumes about Garland's character that he'll volunteer his time to keep America safe. Manning and other Broncos teammates have commended the second-year lineman for his valor.
Garland may have two jobs, but he views neither vocation as work — especially his military duty.
"I love it," he said. "I mean you're talking about being able to wear that U.S. Air Force over your heart on your chest and being able to serve your country. And even though it's a smaller capacity, I absolutely love it, and that's why I went to the Academy and that's why I took on that commitment."