Broncos block extra point, score to win game (Video)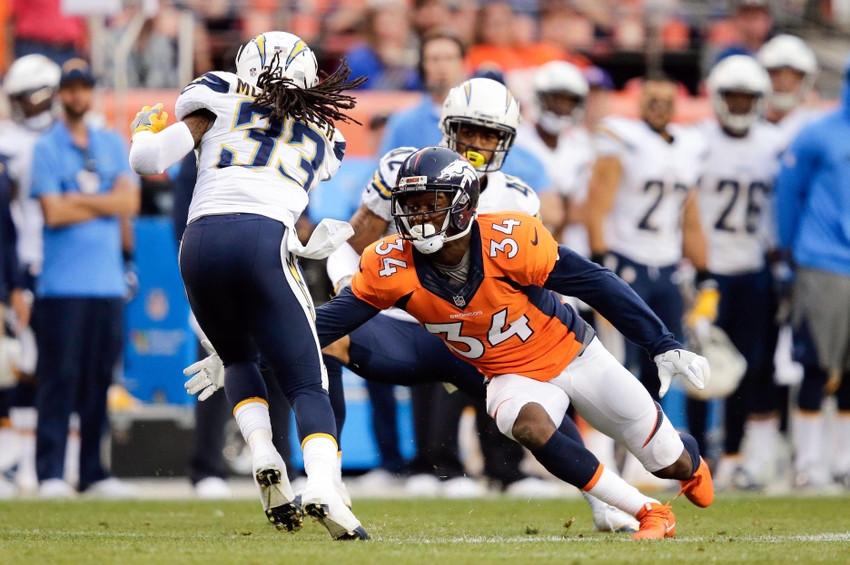 The Denver Broncos beat the New Orleans Saints in a crazy game on Sunday afternoon, which was finished off with a blocked extra point.
Denver is now 7-3, and it can thank  the special teams for the victory. Despite not getting much out of a lackluster offense and quarterback Trevor Siemian, the Broncos were able to win because of the most insane play of Sunday.
After the Saints tied the game 23-23 on a touchdown pass, all New Orleans needed was an extra point to go up a point. Instead, rookie safety Justin Simmons was able to vault over the center and blocked the kick. In the ensuing scramble, Will Parks scooped up the ball and ran the distance for two points, giving Denver a 25-23 win. After recovering the onside kick that followed, Denver ran out the clock and went to 7-3.
Incredibly, Denver is only third in the AFC West despite having the fourth-best record in the entire AFC. The Broncos will have a bye week next before hosting the Kansas City Chiefs in Week 12, who are now 7-2 after erasing a 17-point deficit against the Carolina Panthers.
New Orleans falls to 4-5 and could be in grave danger of falling out of the playoff race altogether.
This article originally appeared on