Broncos at Titans: Preview, Prediction, Odds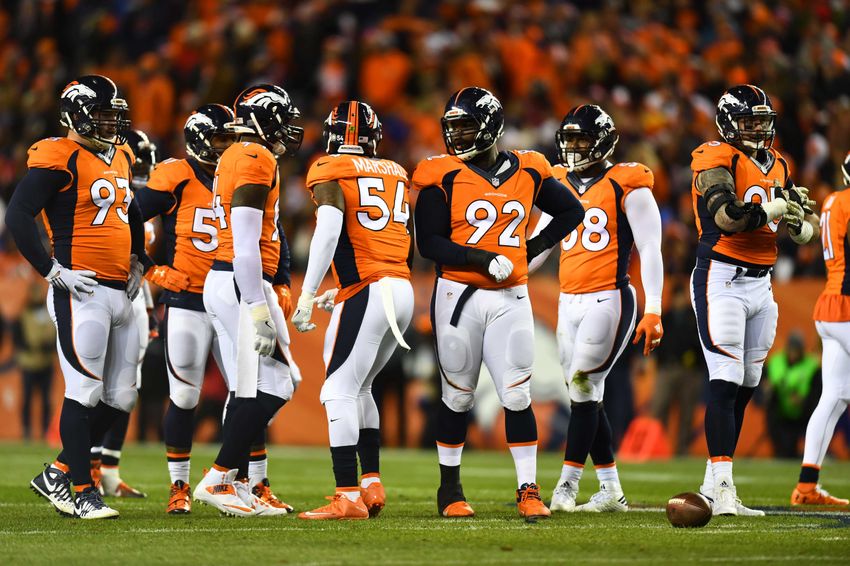 Denver Broncos vs. Tennessee Titans
Entering NFL Week 14, both the Denver Broncos and Tennessee Titans find themselves in a position where they need a win in a bad way. While the former may not be alive in the AFC West race given that they sit firmly in third, they're still wholly in play for a Wild Card. Meanwhile, the Titans are alive in the AFC South as they're part of a three-way gridlock at 6-6. Only one can emerge as the victor, though, as Tennessee plays host to Von Miller and co. on Sunday.
The Denver Broncos beat up on the bottom-feeder in the South last week, toppling the Jacksonville Jaguars. However, rookie Paxton Lynch stepped in for Trevor Siemian and was not impressive, to say the least. Siemian is still banged-up and listed as questionable for Week 14, so it's unclear who will be starting. However, we all know that Miller, Chris Harris Jr. and that defense is the strength of Denver.
Meanwhile, the Titans are coming off their bye following after pulling back up to .500 with a win over the Chicago Bears in Week 12. Marcus Mariota has emerged as a true star in this league, anchored by the rushing attack of DeMarco Murray, Derrick Henry, and a fierce offensive line. Perhaps most importantly, though, the Titans cut Perrish Cox in the off-week, getting rid of essentially their worst player in that unit. Though they have unproven rookies stepping in, that move could give the defense new life.
Here are the keys to victory for this matchup on Sunday.
Keys to Victory
Quite simply, these two teams need to do what their best at in this game. For Denver, that entails using their defense to win them games. Even against two quality tackles, Miller should still be able to generate pressure on Mariota, which will be key. However, more crucial will be staying stout and in position in the middle where Tennessee will be feeding their dangerous running game. For as good as the Broncos are against the pass, they've been average or worse agains the run. Shoring that up is going to be vital to this team picking up a needed victory.
As for the Titans, hoping that the Broncos don't get their issues against the run solved will be huge. For all of the talent that their second-year quarterback possesses, this offense thrives in the running game. Mike Mularkey can use whatever term he wants for it, but he needs to get behind the likes of Jack Conklin and Taylor Lewan on the outside and Ben Jones in the middle and go to work. If they can move the ball and control the clock, they'll put the Broncos offense in a situation where they're playing from behind. Be it Lynch or Siemian, they're not capable of succeeding in that position on offense.
Odds
Point Spread: Tennessee -1
Moneyline: Tennessee -120, Denver +100
Over/Under: 43.5
Prediction
It's still uncertain as of Friday if it will be Trevor Siemian or Paxton Lynch under-center for the Broncos on Sunday afternoon. However, it doesn't matter in my eyes. Though the Broncos defense remains fierce against the pass, the Titans can exploit their inefficiency against the run. That will open up the field for Mariota. Meanwhile, Tennessee has eliminated one of their biggest defensive weaknesses and should be able to cause trouble for either Siemian or Lynch.
Pick: Denver Broncos: 17, Tennessee Titans: 21
This article originally appeared on