Broncos at Bengals: 3 things we learned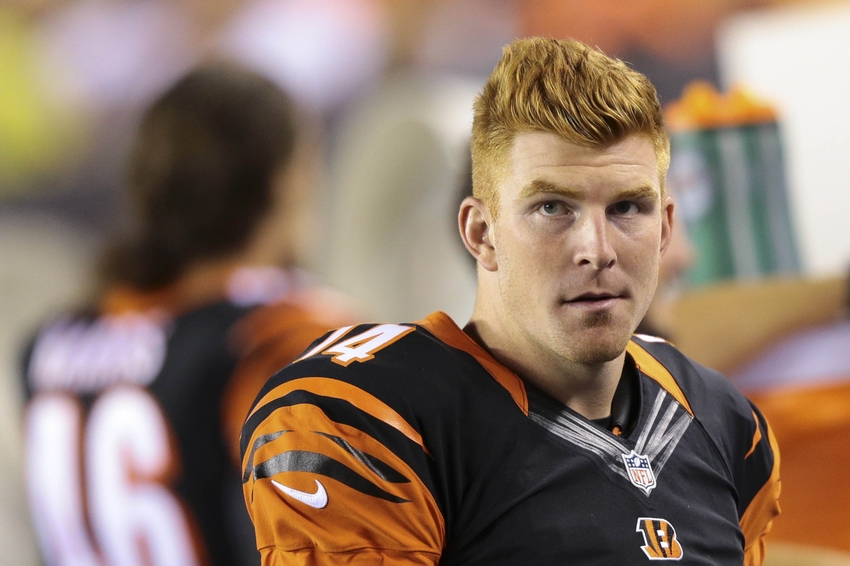 Gary Kubiak deserves more credit, the Denver Broncos boast scary defensive depth, and the Cincinnati Bengals can't make plays when it counts.
Three big lessons were learned from Denver's 29-17 win over the Bengals on the road in Week 3. Young quarterback Trevor Siemian went into Paul Brown Stadium and piled up yards and points through the air against a well-regarded defense.
His four-touchdown showing was a testament to the superb coaching job Kubiak is doing this season. The Broncos head coach is working wonders despite inexperience and unfamiliarity at key positions.
Kubiak isn't working with a full deck, but Denver defensive coordinator Wade Phillips has plenty of aces up his sleeves. Not even an injury to illustrious quarterback hunter DeMarcus Ware could slow down Phillips' awesome defense.
Cornerstone players have limped to the treatment table or bolted via free agency. Yet, Denver's reserves of defensive talent keep on producing players Phillips can simply plug in to keep the machine rolling.
While the Broncos continue rising to challenges, the Bengals are doing anything but. Marvin Lewis' team is tough, workmanlike and not easy to shake.
But victories in the big games against the AFC's best will continue to elude them as long as they fail to make plays when it counts.
Here's what we learned about both teams after Week 3:
1. Denver's defensive depth is scary
Not many teams could lose an interior pass-rusher as disruptive as Malik Jackson and still field one of the best D-lines in the league. Not many units could say goodbye to a rangy inside linebacker with Danny Trevathan's coverage chops and still clog so many passing lanes over the middle.
Not many could handle those departures. Except the Broncos, who hardly feel the losses.
Jackson isn't missed because Jared Crick has come over from the Houston Texans. Crick will never be mistaken for a credible pass-rush threat, but he's tough to move against the run.
Crick moved the pile and kept linebackers clean against the Bengals. His unfashionable, yet vital two-gap work helped the Broncos shut down Jeremy Hill.
Cincy's running back began the game brightly. He ripped off a 50-yard run, before ploughing over for six from the three. But Hill managed just 24 yards the rest of the day thanks to a defensive front in a nasty mood.
Trevathan's not in town, but Phillips still likes to match his inside 'backers up in man coverage. Fortunately, it's a task Corey Nelson is proving up to. He stayed with running back Giovani Bernard, who should have been a mismatch nightmare, most of the day.
Bernard managed just five catches for 36 yards, one week after hauling in nine for 100 against the Pittsburgh Steelers in Week 2.
The Broncos probably already knew what they had in Nelson and Crick. However, Phillips might not have been so sure about Ray.
A first-round pick in 2015, Ray managed just four sacks during Denver's Super Bowl season. He already has three this season after notching a hat-trick of takedowns against Dalton.
Ray isn't short of confidence and appeared irked about the way Bengals planned to block him, per Troy Renck of Denver 7, ABC:
You can hardly blame the Bengals for thinking they could take shortcuts against Ware's understudy. Losing a potential Hall of Fame pass-rusher would weaken most defenses. But not these Broncos.
Denver still owns the defense other teams both fear and envy because Phillips' system doesn't have to change for newbies. It's what strength in depth is all about.
2. Bengals don't deliver when it counts
Whether it was failing to lay a glove on Siemian on third downs or completing a pass to keep the chains moving, the Bengals left a ton of plays on their home field in Week 3.
More should be expected from a team with this much apparent talent. For instance, how does a defense featuring names such as Geno Atkins, Michael Johnson and Adam Jones allow an offense with a first-year quarterback, and a running game having an off day, to convert six of 12 third downs?
Whenever Siemian needed time in the pocket, he got it. Sure, the Denver O-line is much improved, especially since the arrival of left tackle Russell Okung. But this is a Cincy D' built on the premise of winning up front.
Jones is a quality cover man, but Siemian still beat him and the Bengals secondary often enough to have two receivers tally 100 yards or more.
By contrast, when Dalton needed his protection to hold, he soon felt the pocket crumbling around him. If he needed to be accurate against plastered coverage on third down, he was usually wayward.
Ultimately, Dalton missed on 10 throws and was lucky to get away with only one interception.
This team is always strong, but remains a nearly bunch because of the inability to produce something extra when the games get tough.
Gary Kubiak's coaching deserves more respect
Forget Bill Belichick and the carousel of quarterbacks the New England Patriots have featured sans Tom Brady. Let's have some more respect for the miracle Kubiak is working with Siemian.
This wasn't a quarterback protected by a run-first gameplan on home soil. Instead, Siemian was asked to beat one of the NFL's toughest defenses on the road.
He managed it so well he made history, according to the Elias Sports Bureau, via ESPN Stats & Info:
Those numbers are a minor miracle from a quarterback who frankly struggled through the first two weeks. But Siemian was armed with a brilliant gameplan designed to give him easy reads in Cincinnati.
Kubiak moved the pocket, called wide receiver screens, flooded zones with bunch formations and multiple crossers and used play-action passing. All of these ploys succeeded in making Siemian's job easier.
That's not masking a young player's deficiencies. It's refusing to let inexperience stunt your offense and force you into playing cautious 'ball on the road.
Instead, Kubiak's faith and prompting made Siemian efficient under fire. Pro Football Focus showed how he fared with both protection and pressure:
When a first-year starter makes this many strides so soon, the coach is owed a lot of praise. The calls lauding Kubiak's work with Siemian should be louder than the eulogies for how Belichick and the Pats have coped without Brady.
This article originally appeared on