Broncos' Anderson drops the pounds for a bigger role in 2015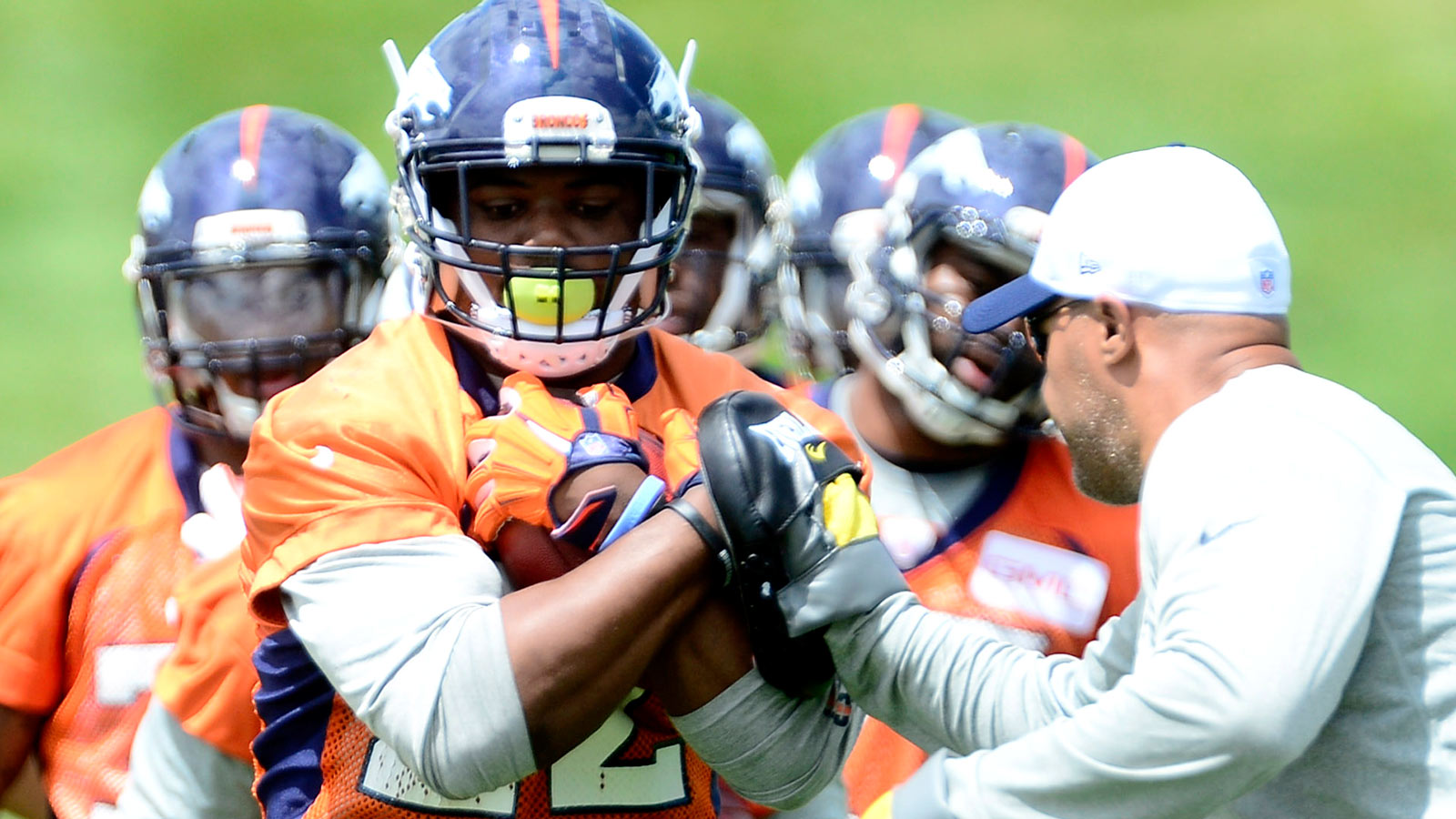 Maybe C.J. Anderson heard some whispers about his playing weight last year. Or maybe the running back wants to hold on to that Broncos starting job all year long.
Either way, Anderson has shaved off the poundage and slimmed down from 243 pounds a year ago to a svelte 221, according to the Boulder Daily Camera.
The former bowling ball of a running back is slowly looking the part of a bonafide NFL starter, even if he doesn't think so.
"I am not going to impress anybody in sweats and shorts because that's not my game," said Anderson, who credited an improved diet and workout regimen for his changes.
His game could reach new heights this year, though.
Gary Kubiak has a magic touch with running backs, but Anderson is pushing himself before his new head coach has to. He even confided in Kubiak's last pet project, Ravens running back Justin Forsett, for some insight on how to thrive in his zone-blocking attack.
Anderson is thinking big-picture with these changes.
"Even this summer, I am going to lose even a little more weight, and get a little leaner," Anderson said. "Sure I miss the burgers, the ice cream. Sometimes it tastes like I am eating the same thing everyday, but I know what it's going to do for me and the team in the long run."