Brock Osweiler reveals the real reason he left the Broncos for the Texans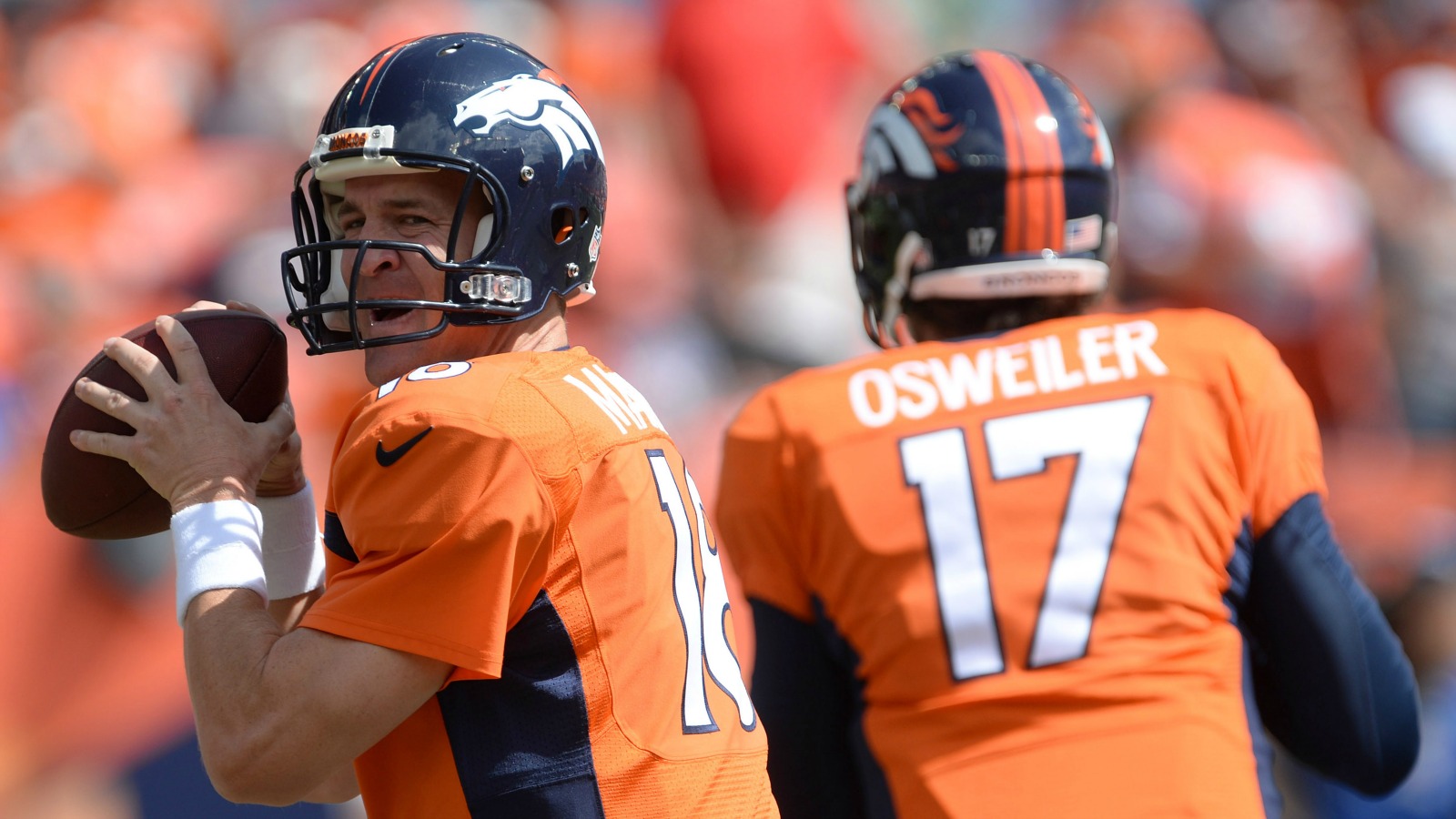 Brock Osweiler started seven games this past season for the Denver Broncos and appeared to be the heir apparent to Peyton Manning. And then he signed a four-year, $72 million contract with the Houston Texans not long after the Broncos won the Super Bowl.
So, what happened?
The initial speculation was that Osweiler was upset about Manning replacing him late in the regular-season finale and regaining the starting in the postseason. Others believed there was simply too much pressure in Denver after Manning and GM John Elway both won Super Bowls with the franchise.
Osweiler set the record straight during a Q&A with Monday Morning Quarterback.
"I have tremendous respect for both John Elway and Peyton Manning as people and as quarterbacks in the NFL, but I was not concerned one bit with playing in their shadow. That didn't weigh into my decision whatsoever," Osweiler said. "Bottom line, I made my decision off where I felt like I could have the most success playing quarterback in the NFL and where I could go and win long term."
Osweiler also dismissed the notion that there are hard feelings between him and his former franchise, which drafted him in the second round in 2012.
"There is no grudge. I have tremendous respect for coach Gary Kubiak. I love that guy. In fact, I talked to him last weekend. He is a tremendous person, and he is a tremendous football coach. I have great respect for Greg Knapp, who was my quarterbacks coach in Denver for three years. He taught me so much about playing quarterback in the NFL and made me a better football player. John Elway, for giving me my opportunity for coming into the National Football League. I could probably stand up and have a press conference and thank 100 guys within that Denver organization, along with all those teammates I played with," he told MMQB. "So there is no grudge. I have nothing but love for my time I spent in Denver, and appreciation, and gratitude. But now we are beginning a new chapter, and I couldn't be more excited to be here in Houston."
So there you have it: There is no grudge, and the Texans have a better chance to succeed than the Broncos.